Report finds that US accounts for more than half of global space spending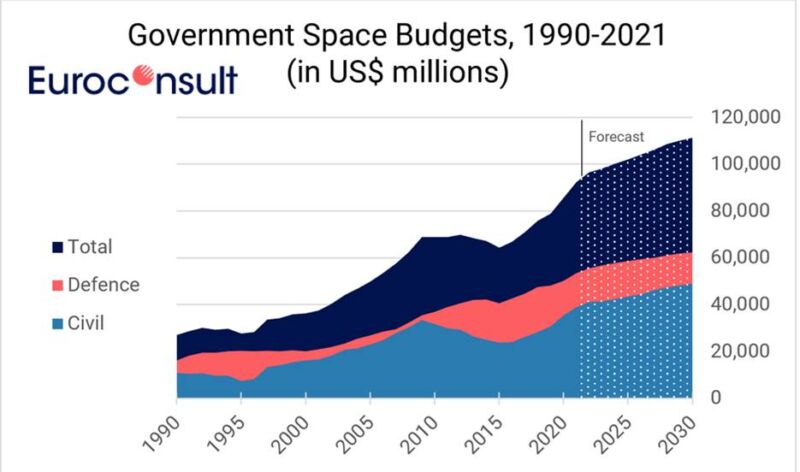 Nations around the world spent a total of $92 billion on the "space sector" in 2021, the market intelligence firm Euroconsult reports. This represents an 8 percent increase in spending from the year 2020.
In the latest edition of the report "Government Space Programs," the consulting firm says that civilian space activities accounted for $53 billion of the spending, and defense activities $39 billion. However the report noted that the proportion of defense spending is increasing.
"Geopolitical tensions, increasing rivalry between leading space powers, and the value of space as the ultimate high ground drive the militarization of space trend, with leaders increasing their investments in defense space assets and technologies," a news release about the report states.
This post has been read 17 times!