Regulatory filings suggest Nvidia's scrapped RTX 4080 will return as the "4070 Ti"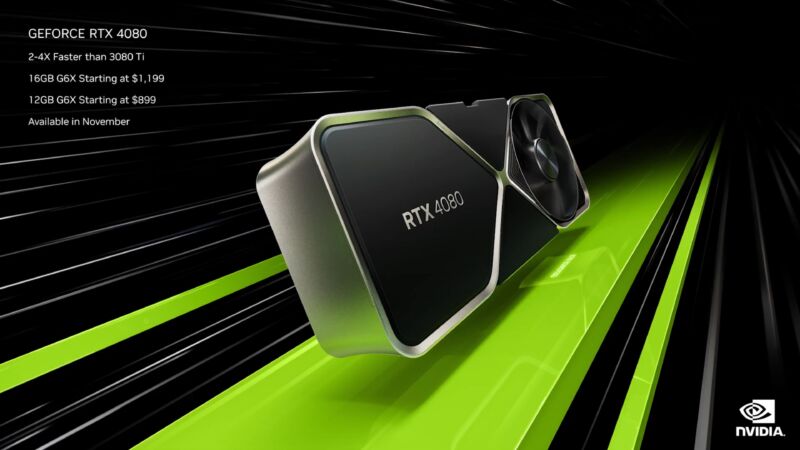 Last month, Nvidia took the unusual step of "unlaunching" a previously announced product. The 12GB version of the GeForce RTX 4080 graphics card was, by the company's admission, "not named right" and was delayed and rebranded to avoid confusion with the 16GB version of the RTX 4080 that launched. Besides having less RAM, the 12GB version of the RTX 4080 also offered less memory bandwidth and fewer GPU cores than the 16GB version.
Nvidia didn't announce exactly what branding it would use for the revived RTX 4080, but regulatory filings submitted by Gigabyte (as reported by VideoCardz) suggest that the company has settled on calling it the "4070 Ti."
This isn't guaranteed to be the actual name—regulatory filings like this can be placeholders rather than actual products—but this branding would be more consistent with how Nvidia has named past GPU generations. The xx80 cards usually use the same physical GPU die as the flagship xx90 cards but run at lower clock speeds and with parts of the die switched off; this allows Nvidia to use GPU dies with defects rather than tossing them out. The xx70 cards generally use a smaller, less-performant GPU die based on the same architecture.
This post has been read 22 times!