PS5 faceplate or IP violation? The law behind Dbrand's "Darkplates"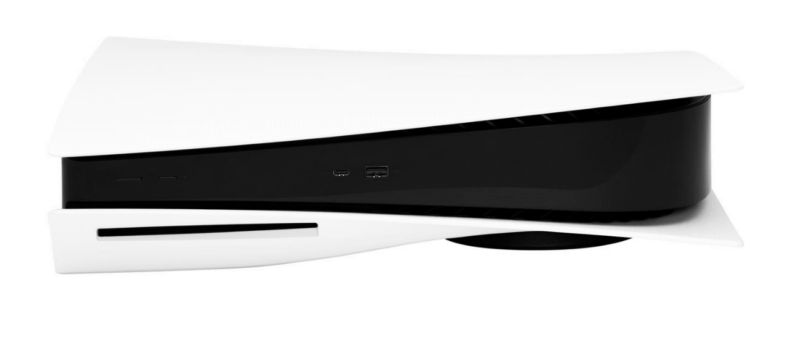 When gaming peripherals company Dbrand started selling its custom black PS5 faceplates in February, its website cheekily suggested that its efforts were "totally legal," and it urged anyone who thought otherwise to "go ahead, sue us." Now, sure enough, the company has been forced to change the design of its custom plates in response to legal threats from Sony.
Sony's threats aren't that surprising, especially considering that the company sent a cease-and-desist letter to console customization company The PlateStation last November. But the back-and-forth raises important legal questions about patent protections, brand confusion, and who actually controls the aftermarket for console parts.
Getting in shape
Sony's "objection to dbrand's Infringement of Sony Interactive Entertainment LLC's Intellectual Property" letter lays out a few problems that the console maker sees with the specific "Darkplate" design Dbrand had been selling before this week. Chief among them was the distinctive shape of the plates themselves, which closely matched those of the stock PS5 faceplates.
This post has been read 29 times!