Preliminary data suggests two doses of J&J vaccine help with omicron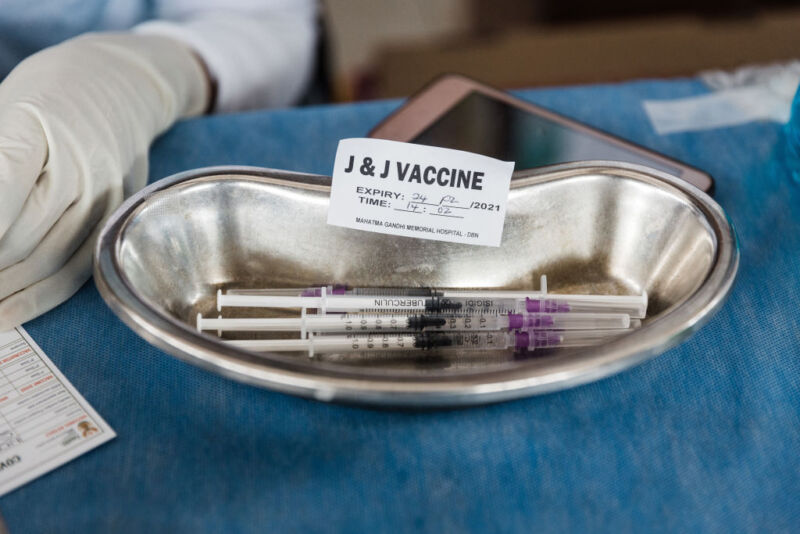 Based on various measures, the Johnson & Johnson COVID-19 vaccine has appeared to be less effective than those based on mRNA technology. It has also been associated with some rare blood clotting complications that recently caused the CDC to revise its endorsement of the vaccine. Still, the vaccine is easy to produce, transport, and store, and there have been some indications that it provides longer-lasting protection than some alternatives. And there have also been indications that at least some of the efficacy differences came from its use as a single-dose vaccine.
With all vaccines now expected to include a booster significantly after the initial vaccine dose, we're starting to get a sense of how the J&J vaccine performs in more than one dose. Early results indicated that a J&J vaccine boosted by an mRNA dose provides a big increase in protective antibodies. But a J&J/J&J combination didn't look to be as effective.
Recent research preprints, however, may indicate that the protection continues to increase over time, engages non-antibody-producing immune cells, and provides some protection against the omicron variant.
This post has been read 23 times!