Pixel 7 prototype pops up on eBay, shows the phone from all angles
You really can buy anything on eBay. [credit:
archive.org ]
Google shocked us all when it decided to reveal the Pixel 7 live at Google I/O a few weeks ago. The phone, which isn't due out until at least the fall, was officially confirmed as the "Pixel 7" and "Pixel 7 Pro" with promises of next-gen Google Tensor chips, a polished aluminum camera bar, and a few official pictures of the back. We can learn a bit more about the device now, though, thanks to …an eBay listing?
Over the long weekend, some eBay seller had the bright idea to try to sell a prototype Pixel 7. The $530 listing of what is surely a stolen item has been pulled from eBay, but you can still see an archive of the listing here. The seller listed the item saying it "comes with android 13 and pixel apps in development stage. Selling as is. No guarantees of any sort." Hmmm. The seller at least scored what counts as the first in-person pictures of the Pixel 7, showing the device from all angles.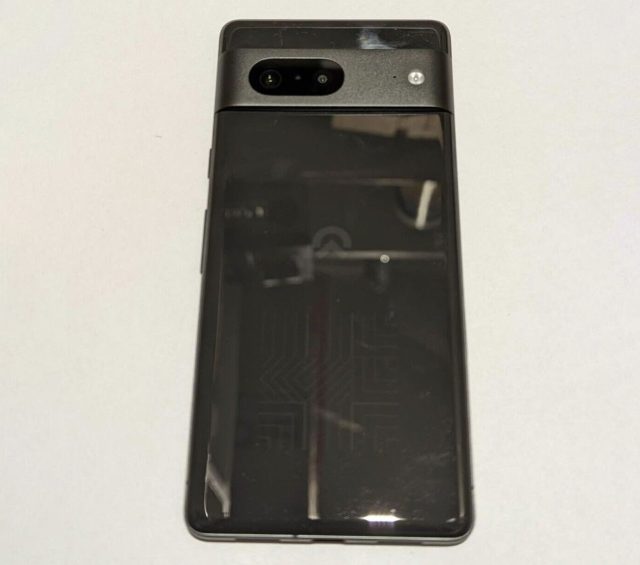 The Pixel 7 is very close to the Pixel 6, so there's not a ton to look at, but this gives us a good look at that new camera bar. The Pixel 6 camera bar has one big sheet of glass across the entire back, while the Pixel 7's camera bar is a big block of aluminum, with a smaller glass cover for the lenses. The Pixel 7's smaller camera glass should make it less susceptible to glare—it was easy for light to bounce around inside of the Pixel 6's huge glass camera cover. The new look is aesthetically a downgrade, though. The Pixel 6 camera bar was a simple, continuous black strip that contrasted against the body color, while this aluminum is trying to match the glass body color, failing, and then has a black blob inside it for the camera lenses.
This post has been read 50 times!