Pig heart transplanted to human for the first time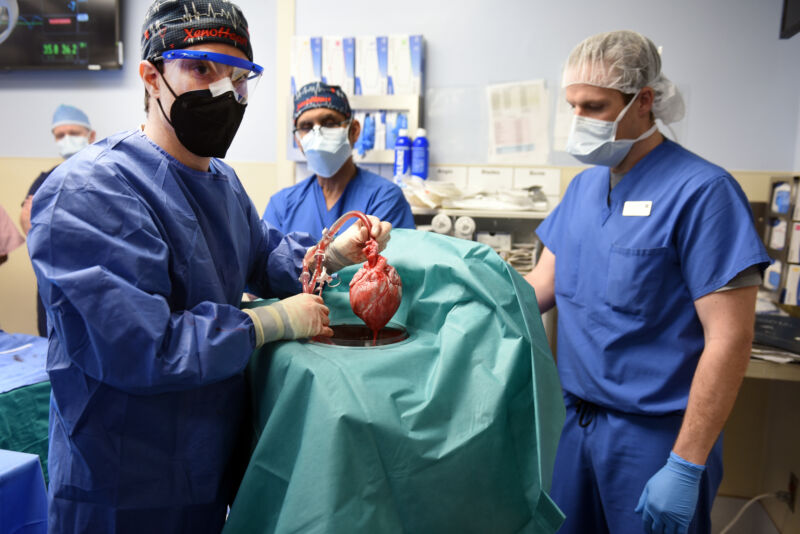 On Monday, the University of Maryland School of Medicine announced that its staff had done the first transplant of a pig's heart into a human. The patient who received it had end-stage heart disease and was too sick to qualify for the standard transplant list. Three days after the procedure, the patient was still alive.
The idea of using non-human organs as replacements for damaged human ones—called xenotransplantation—has a long history, inspired by the fact that there are more people on organ waiting lists than there are donors. And, in recent years, our ability to do targeted gene editing has motivated people to start genetically modifying pigs in order to make them better donors. But the recent surgery wasn't part of a clinical trial, so it shouldn't be viewed as an indication that this approach is ready for widespread safety and efficacy testing.
Instead, the surgery was authorized by the FDA under its "compassionate use" access program. This allows those faced with life-threatening illnesses to receive investigational treatments that haven't gone through rigorous clinical testing yet.
This post has been read 17 times!