PHP maintains an enormous lead in server-side programming languages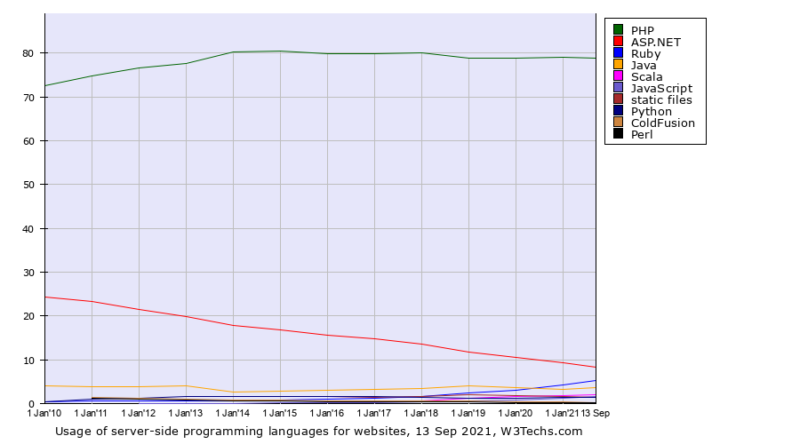 The venerable web programming language PHP is a source of frequent complaints and frustration, but according to a report W3Techs released today, it doesn't seem to be going away anytime soon.
W3Techs' web server survey looks for technologies in use by sites in Alexa's top 10 million list; today's report includes a year-on-year chart beginning with January 2010, running all the way through 2021. The survey only includes top sites not out of elitism, but as one part of its effort to avoid data-skewing returns from domain-parking services and spammers, which would otherwise dominate legitimate websites through sheer volume.
Within that dataset, the story told is clear. Apart from PHP—which held a 72.5 percent share in 2010 and holds a 78.9 percent share as of today—only one other server-side language ever broke a 10 percent share. That one competitor is ASP.NET, which held an impressive 24.4 percent share in 2010 but was down to 9.3 percent in January and 8.3 percent this month.
This post has been read 9 times!