Pfizer completes FDA request for fall BA.4/5 boosters; feds expect doses in Sept.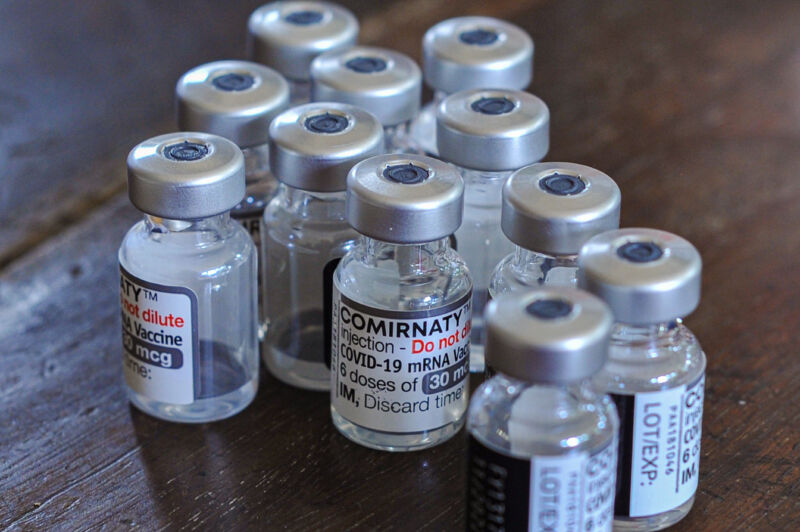 Vaccine-making partners Pfizer and BioNTech announced Monday that they had completed their request to the US Food and Drug Administration for authorization of their bivalent, omicron BA.4/5 booster doses, which the Biden administration is planning to distribute beginning in early September.
The request follows guidance from the FDA in late June directing vaccine makers to ready second-generation COVID-19 booster doses for the fall that target both the original version of SARS-CoV-2 and BA.4/BA.5, two omicron subvariants that share the same spike protein. Currently, BA.5 is the dominant variant in the world and in the US, where it accounts for 89 percent of infections, according to the latest estimates by the Centers for Disease Control and Prevention.
FDA booster guidance
The FDA's guidance was based on the advice of its committee of independent vaccine advisors, who in a June meeting felt that a bivalent, BA.4/5-targeting vaccine offered the best chances for improving efficacy against the currently circulating variants. The current COVID-19 booster doses, which target only the original SARS-CoV-2 strain, are still strongly effective against severe disease and death from COVID-19 but have been losing efficacy against infection amid a rapid succession of variants and omicron subvariants.
This post has been read 28 times!