PCI standards group deflects, assigns blame for melting GPU power connectors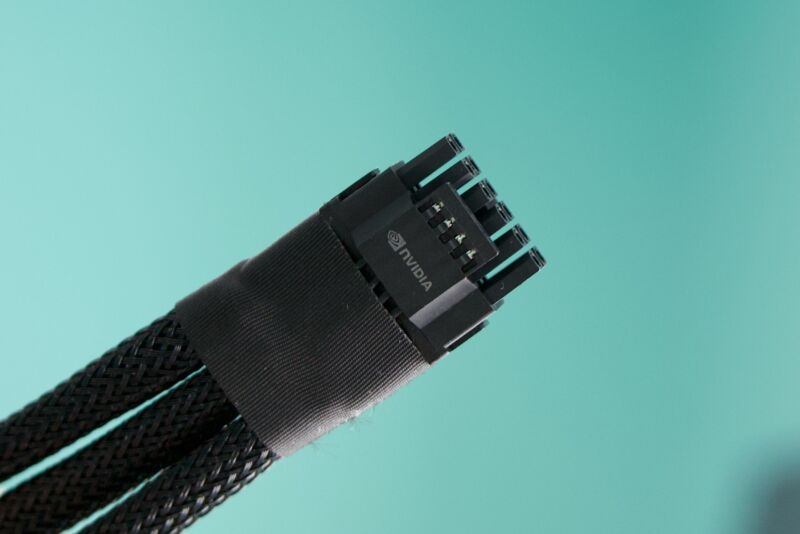 Nvidia's new RTX 4090 and 4080 GPUs both use a new connector called 12VHPWR to deliver power as a way to satisfy ever-more power-hungry graphics cards without needing to set aside the physical space required for three or four 8-pin power connectors. But that power connector and its specifications weren't actually created by Nvidia alone—to ensure interoperability, the spec was developed jointly by the PCI Express Special Interest Group (PCI-SIG), a body whose members include Nvidia, AMD, Intel, Arm, IBM, Qualcomm, and others.
But the overheating and melting issues experienced by some RTX 4090 owners recently have apparently prompted the PCI-SIG to clarify exactly which parts of the spec it is and is not responsible for. In a statement reported by Tom's Hardware, the group sent its members a reminder that they, not the PCI-SIG, were responsible for safety testing products using connector specs like 12VHPWR.
"Members are reminded that PCI-SIG specifications provide necessary technical information for interoperability and do not attempt to address proper design, manufacturing methods, materials, safety testing, safety tolerances, or workmanship," the statement reads. "When implementing a PCI-SIG specification, Members are responsible for the design, manufacturing, and testing, including safety testing, of their products."
This post has been read 20 times!