Parler and Twitter both cut ties with Kanye West as he says, "I like Hitler"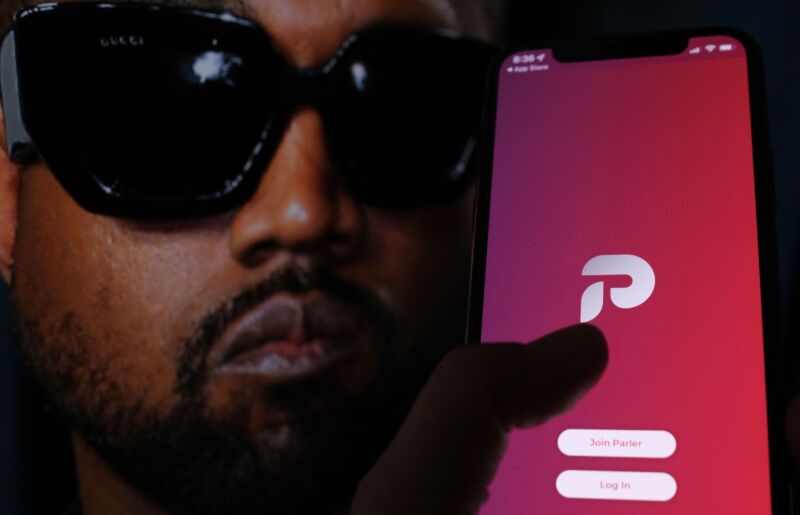 Kanye West's deal to buy the self-described "free speech" social network Parler lasted only a month. Parler's owner announced the termination of the deal shortly after West—who now goes by Ye—praised Adolf Hitler and Nazis in an appearance yesterday on Alex Jones' Infowars show.
Despite Parler making the announcement yesterday, it said the deal was terminated in mid-November. In a statement emailed to Ars and other news organizations Thursday afternoon, Parlement Technologies said it "mutually agreed with Ye to terminate the intent of sale of Parler. This decision was made in the interest of both parties in mid-November. Parler will continue to pursue future opportunities for growth and the evolution of the platform for our vibrant community."
Parler and Ye had announced a merger agreement on October 17. The deal was struck after Ye made antisemitic posts that got his Twitter account locked, putting it into a read-only mode while leaving it visible to the public.
This post has been read 20 times!