One of Nintendo Switch's best puzzle games is now (mostly) free for 7 days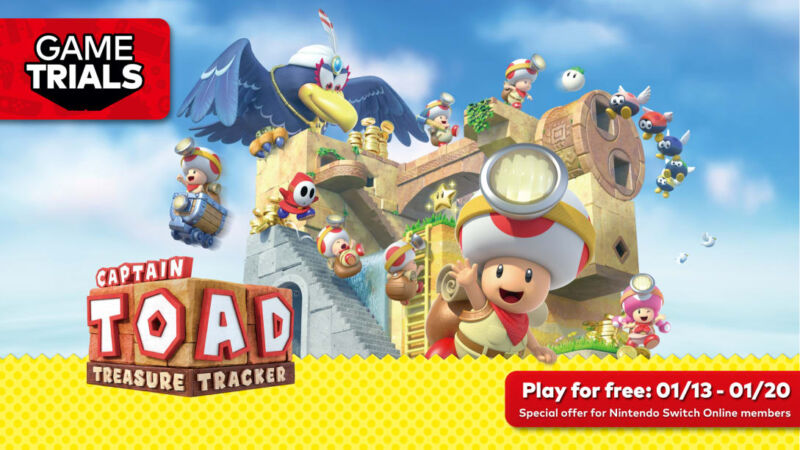 Nintendo mixes cool, weird, and ho-hum perks into its $20/year Switch Online subscription service, including one we don't generally talk about: limited-time game trials. Other modern gaming services include this sort of thing, particularly "Days With Gold" on Xbox Live, and the idea is that subscribers can temporarily test unlocked retail versions of games for no additional cost.
Generally, these deals range from intriguing to annoying, though they're at their worst when they feel like glorified advertisements for online games: Try a game for as little as 72 hours, get hooked, then buy it when the promotional timer runs out and locks the game. This week, however, a new deal exclusively for Nintendo Switch Online subscribers gets my wholehearted recommendation.
Starting right now—as of 1 pm EST today, January 13—the 2019 Switch puzzle game Captain Toad: Treasure Tracker is fully unlocked for anyone already paying for the $20/year NSO service. Its free trial lasts for a little over seven days, expiring at 2:59 am EST on Friday, January 21.
This post has been read 17 times!