Omicron-specific vaccine boosters are now in humans as trials begin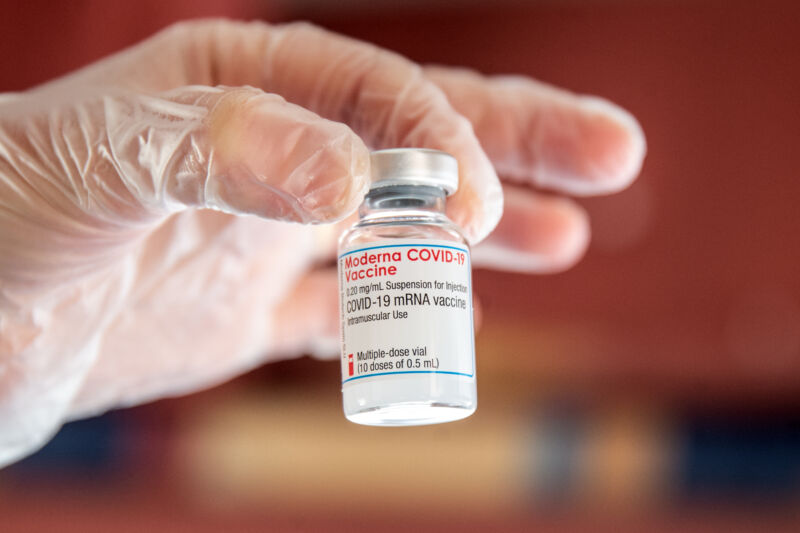 The first doses of omicron-specific COVID-19 vaccines went into the arms of clinical trial participants this week. This took place just as the towering wave of cases from the ultratransmissible coronavirus variant appears to be cresting in the US and experts are unsure of what to expect next.
Leading mRNA-based vaccine makers Moderna and partners Pfizer and BioNTech each announced this week that they had dosed their first trial participants. The tweaked vaccine doses update existing formulations to match the mutations found in omicron's spike protein rather than the spike protein present in an earlier version of SARS-CoV-2.
The companies all emphasized that three doses of existing vaccines—two doses in the primary series, followed by a booster dose—are holding up against omicron. The doses provide strong protection from severe disease, hospitalization, and death, say the companies. Last week, the Centers for Disease Control and Prevention published data suggesting that three doses are 82 percent effective at preventing visits to urgent care clinics and emergency departments for COVID-19. Three doses, the CDC added, are also 90 percent effective at preventing hospitalization.
This post has been read 26 times!