Nintendo Switch finally supports Bluetooth audio—but beware the lag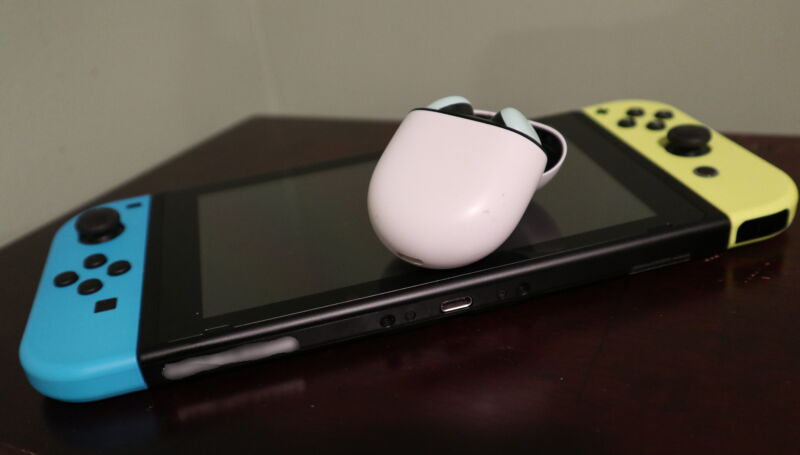 In an out-of-nowhere Tuesday evening update, Nintendo reversed course on one of the portable Switch console's biggest limitations: Bluetooth audio support. This functionality is now live on the system's 13.0 firmware, available for download across all Switch regions.
Up until this update, Switch consoles had a portable-audio capability that was the exact opposite of smartphones like the iPhone, in that the Switch only worked with wired headphones via the console's built-in 3.5mm headphone jack. In handheld mode, that limitation might be more bearable because the system is in your hands, so a corded headset makes a little more sense.
When Nintendo Switch is docked to a TV, on the other hand, headset options become more limited. Without Bluetooth audio support, Switch users would either need to run a 3.5mm extension cord to their entertainment center or use a pair of wireless headphones that came with a Switch-compatible USB dongle, which would have to plug into one of the Switch dock's open ports. This runs counter to modern Xbox and PlayStation consoles, which offer more options for both 3.5mm jacks in their gamepads and built-in wireless functions in the consoles themselves.
This post has been read 10 times!