New USB-C dock triples M1 Mac external monitor support, Anker says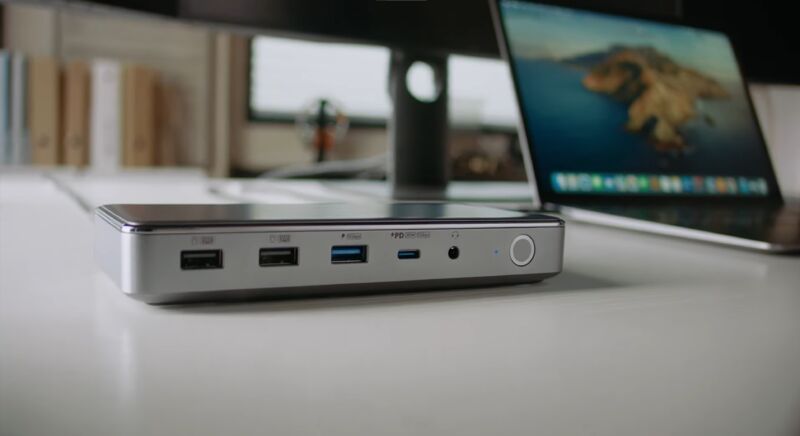 If you have an M1-based Mac, Apple says you're limited to just one external monitor. But Anker, which makes power banks, chargers, docks, and other accessories, this week released a dock that it says will boost your M1 Mac's max monitor count to three.
The 4250 Anker 563 USB-C docking station, spotted by MacRumors, connects to a USB-C port on your computer (which doesn't have to be a Mac) and can also charge a laptop at up to 100 W. Of course, you'll also have to plug in the dock's 180 W power adapter. Once connected, the dock adds the following ports to your setup:
2x HDMI (version not specified)
1x USB-C (3.1 Gen 1): charges devices at up to 30 W
1x USB-A (3.1 Gen 1): charges devices at up to 7.5 W
2x USB-A (2.0)
1x 3.5 mm headphone jack
1x Ethernet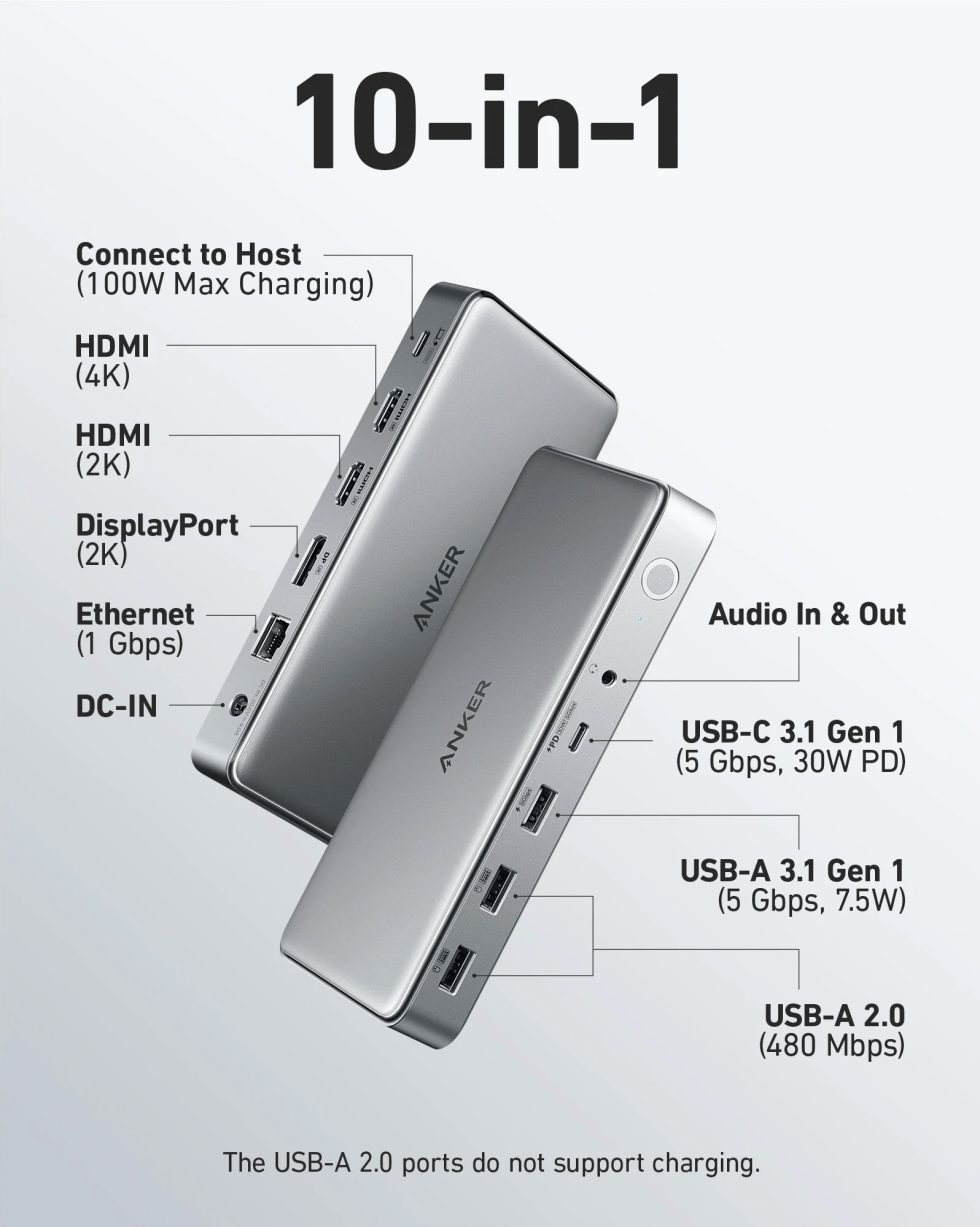 You'll need the two HDMI ports and DisplayPort to add three monitors to an M1 MacBook. There are some notable limitations, though.
This post has been read 21 times!