New trailer makes LoTR: Rings of Power finally look like a Tolkien-worthy epic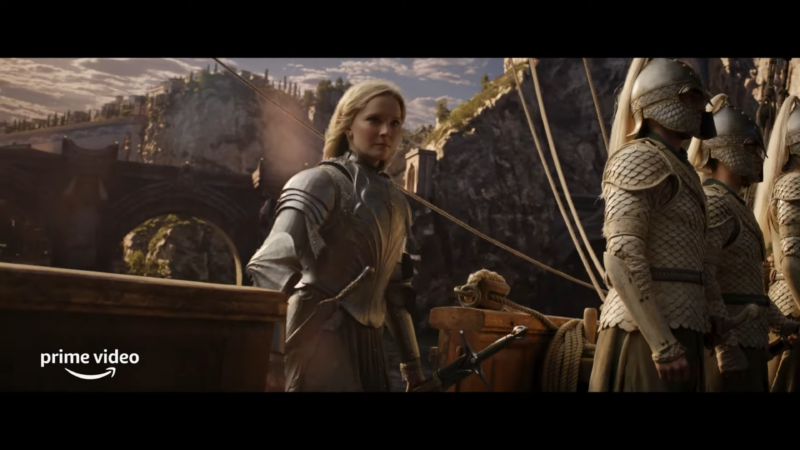 With roughly six weeks to go before its premiere on Amazon Video, the upcoming Lord of the Rings prequel TV series, The Rings of Power, took advantage of a massive San Diego Comic-Con stage to debut its most enticing trailer yet.
Based on notes and lore penned by J.R.R. Tolkien, the new TV series will revolve around his series' "Second Age" era—as in, thousands of years before characters like Frodo and Sam existed. This week's trailer begins to truly set the stage of epic battle between the recovered populations of men, dwarves, and elves, and a dreaded evil rising once more from Middle-earth—which goes by "many names" but is clearly personified by Sauron.
"Have you heard of Sauron?"
An ominous hand appears.
The character of Galadriel, previously played by Cate Blanchett but now entrusted to Morfydd Clark (His Dark Materials), is the first in the trailer to see a vision of a newly rising evil, while Prince Durin IV (played by Owain Arthur) is warned directly that Sauron's forces are planning to "bury us all beneath the mountain" (that being Khazad-dûm). We also finally see the new series' previously teased "Stranger" character, played by Daniel Weyman, who accosts Theo, the son of Bronwyn, in a shared prison cell and grimly asks, "Have you heard of Sauron?"
This post has been read 26 times!