Nevermind baby's child-porn lawsuit against Nirvana dismissed by judge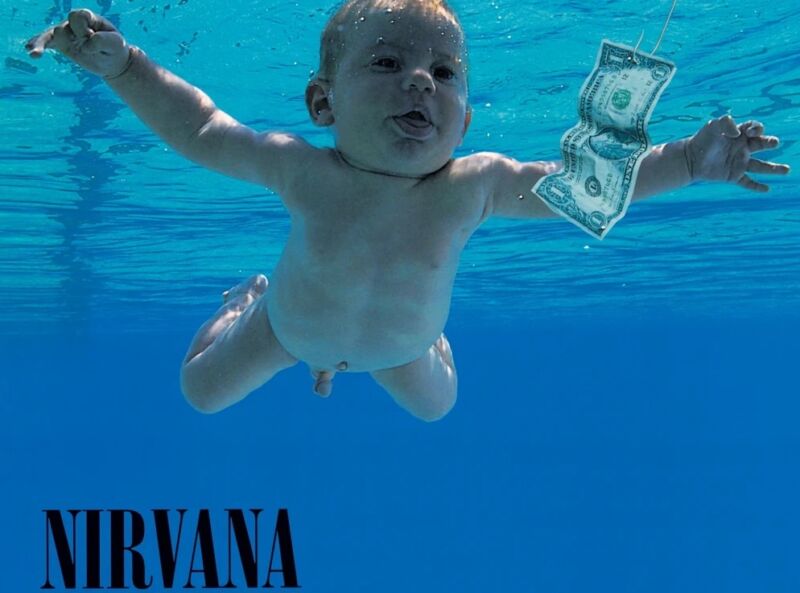 A federal judge yesterday dismissed the complaint filed against Nirvana by the man who appeared on the band's Nevermind album cover when he was a baby. The plaintiff, Spencer Elden, will have one more chance to file an amended complaint.
Elden's August 2021 lawsuit alleged that the picture of a naked baby in a swimming pool violated criminal child-pornography statutes and sought damages of at least $150,000 from each defendant. Named defendants include Nirvana, Universal Music Group, Warner Records, Courtney Love in her role as executor of frontman Kurt Cobain's estate, band members Krist Novoselic and Dave Grohl, and others.
"[T]he court will grant defendants' Motion and give plaintiff one last opportunity to amend his complaint," said yesterday's ruling by Judge Fernando Olguin in US District Court for the Central District of California. "In preparing the Second Amended Complaint, plaintiff shall carefully evaluate the contentions set forth in defendants' Motion, including defendants' assertions that plaintiff's claims pursuant to 18 U.S.C. § 2255 and 18 U.S.C. § 1595 are time-barred. The court expects that defendants will agree to any amendment(s) that will cure the alleged defects."
This post has been read 18 times!