Netflix's ad-supported plan likely to have another drawback: No video downloads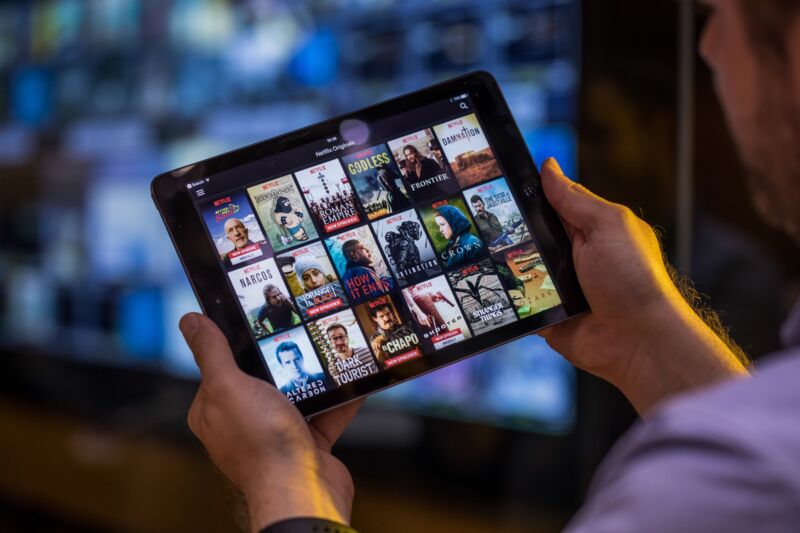 The presence of advertisements apparently won't be the only major difference between Netflix's ad-supported and ad-free plans. Text reportedly found in the code of Netflix's iPhone app suggests the ad-supported plan won't let users download movies and shows for offline viewing.
The text says, "Downloads available on all plans except Netflix with ads," according to a Bloomberg report yesterday. The text was discovered by iOS developer Steve Moser, who wrote about it on his blog. Unsurprisingly, the Netflix app "code also suggests that users won't be able to skip ads—a common move in the streaming world—and playback controls won't be available during ad breaks," Bloomberg wrote.
Netflix has been offering video downloads in its apps since late 2016. A Netflix spokesperson told Ars, "We are still in the early days of deciding how to launch a lower-priced, ad-supported tier and no decisions have been made. So this is all just speculation at this point."
This post has been read 18 times!