Netflix gives account holders the ability to kick freeloaders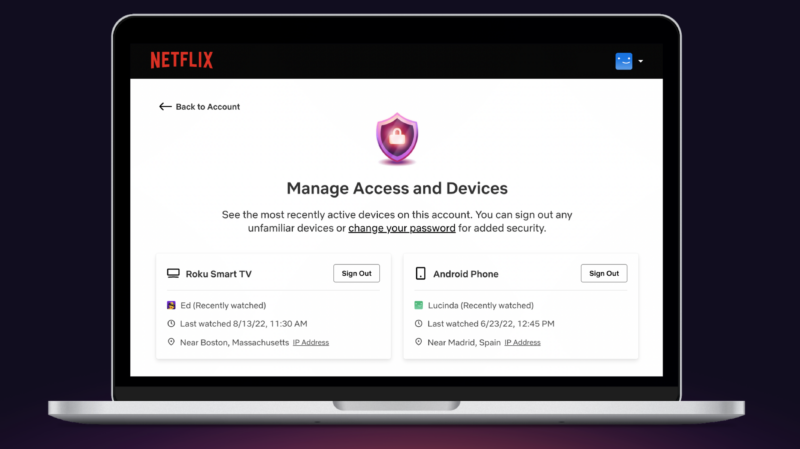 Netflix has introduced a new account management page called "Manage Access and Devices" that gives users the ability to remove access privileges from specific devices. The feature is available on the web and in the streaming service's Android and iOS apps.
Previously, users could see a list of devices that had recently accessed their accounts, and they could revoke access to all devices simultaneously, but they could not revoke access on a case-by-case basis.
Each item in the list of devices will include an IP address-based location, a device type, and the user profile that most recently accessed Netflix from that device.
This post has been read 10 times!