NASCAR driver stuns racing world with a move learned from Nintendo GameCube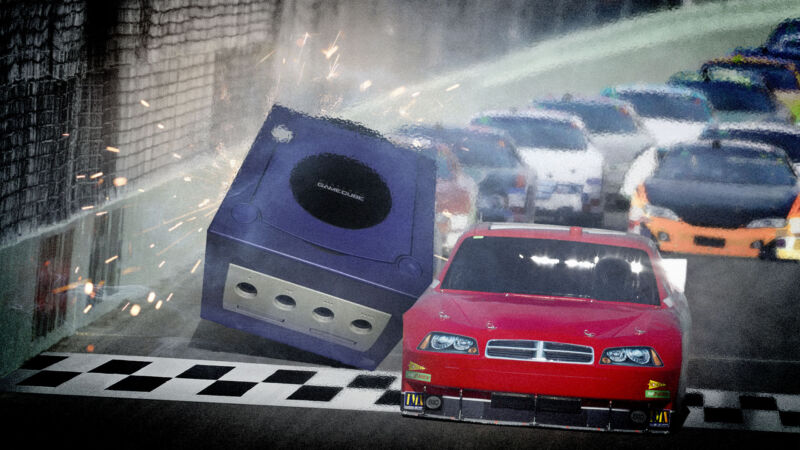 On Sunday, NASCAR driver Ross Chastain made history with an unprecedented wall-riding maneuver that qualified him for a championship race and set the record for the fastest lap on the track at 18.845 seconds. Remarkably, Chastain said he learned the move playing NASCAR 2005 on the Nintendo GameCube when he was a kid.
The maneuver happened at the Xfinity 500 race hosted at Martinsville Speedway in Ridgeway, Virginia. Martinsville is a half-mile short track built in 1947 that is well known for its tight, shallow-banked turns that usually require heavy braking to negotiate.
During the final lap of the race, Chastain found himself in 10th place but needed to pick up two positions to earn enough points to qualify for the Championship race on November 6. Instead of slowing down on the turn, Chastain shifted into fifth gear and gunned it, riding the outside wall and passing five cars to finish the race in fith place.
This post has been read 20 times!