My latest co-op multiplayer obsession is Raft, the game where you build a raft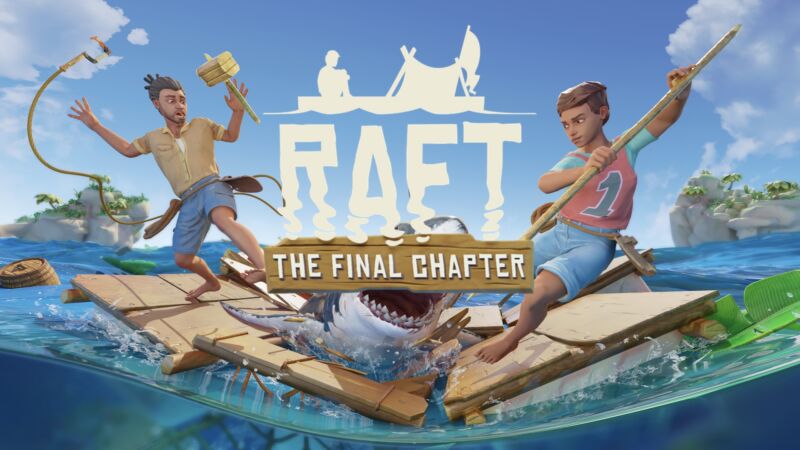 My co-op gaming group has logged a few hundred extra hours in Deep Rock Galactic since I wrote about it a year and a half ago, but we're always looking for another game to fall in love with.
We've tried a bunch of things in the last year, guided by a combination of positive reviews and "whatever is on sale in Steam at the time." We've logged time in Back 4 Blood, Payday 2, Warhammer: Vermintide 2, Sea of Thieves, Diablo III, Risk of Rain 2, and Borderlands 3, and each has had its charms. But the one that has stuck with me the most is called Raft, a game about building a raft.
Raft isn't new—it went into Early Access in 2018—but its formal 1.0 release happened this past June. The pitch: You begin the game drifting across an endless ocean on a tiny wooden raft cobbled together from flotsam and jetsam. Armed with only a trusty throwable plastic hook, you must comb the ocean for planks, plastic, and other bits of scrap that you can use to expand your raft and stay alive. And once you're no longer in constant danger of starving to death (and once you can steer your raft instead of just letting it drift), you can begin sailing to the world's remaining islands to figure out what happened to everyone else.
This post has been read 46 times!