Monstrous DIY mechanical keyboard cost $14,000 to build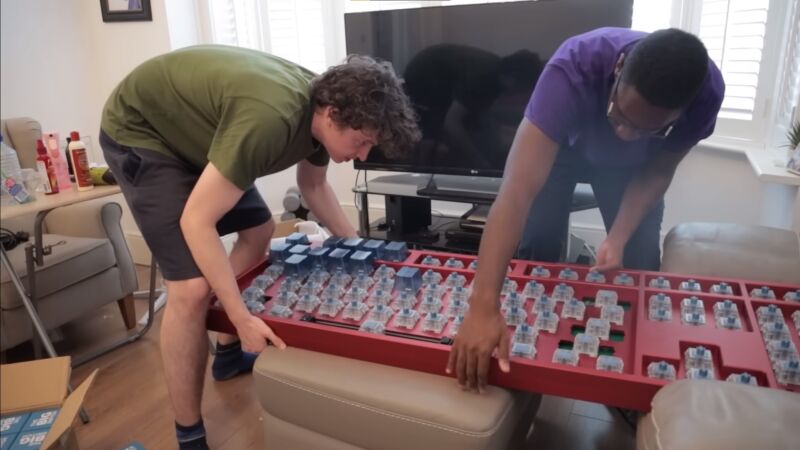 Sometimes, bigger is better. And sometimes, bigger is just… massive. That's the word that comes to mind when looking at and pricing the latest DIY mechanical keyboard from YouTuber Glarses that's as long and costly as he is tall.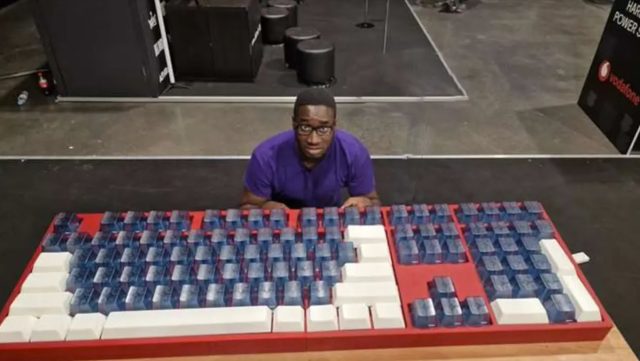 As you might imagine, mechanical keyboards with buttons so big you could comfortably use more than one finger to press one are rather rare. Budget peripheral-maker Redragon has one that you can actually buy that is 1.9 feet long, 7.95 inches deep, and 2.33 inches tall. Google has also played with lengthy keyboards for fun, with Google Japan's Gboard Stick Version prototype measuring 5.25 feet long. And Razer, the inspiration for Glarses' build, has shown off a gargantuan tenkeyless (TKL) keyboard at CES with functioning RGB switches.
Despite all that chassis, though, none of those jumbo boards managed to include a traditional numpad. Glarses' giant keyboard, on the other hand, was made with the mammoth number-cruncher in mind.
This post has been read 50 times!