Microsoft wants to decouple Windows 10 taskbar from Explorer.exe
The Taskbar is getting separated from Windows File Explorer (explorer.exe process), with the feature getting a separate process called "taskbar.dll". The new functionality is now being tested in preview builds of Windows 10's Sun Valley update, also known as version 21H2.
Until now, in all the latest versions of Windows 10 and other editions, Taskbar and explorer.exe have coexisted. The "Explorer.exe" process is responsible for File Explorer and displaying most of the user interface (UI), which includes the taskbar, Action Center, and taskbar as well.
Usually, Explorer.exe works without a glitch, but when it freezes, it could render your desktop useless and hide the taskbar as well. When this occurs, you cannot interact with the taskbar or other experiences, which includes the apps pinned to the taskbar or the jump list (right-click menu).
On Windows 10, you can resolve these issues by either restarting the operating system or the Windows Explorer process using Task Manager.
With the next feature update, Microsoft is making a change that resolves this problem once and for all.
As noticed in the preview builds (screenshot below), Microsoft is in the process of switching the 'Taskbar' to have its own dedicated process – taskbar.dll – rather than it being completely hosted by Explorer.exe.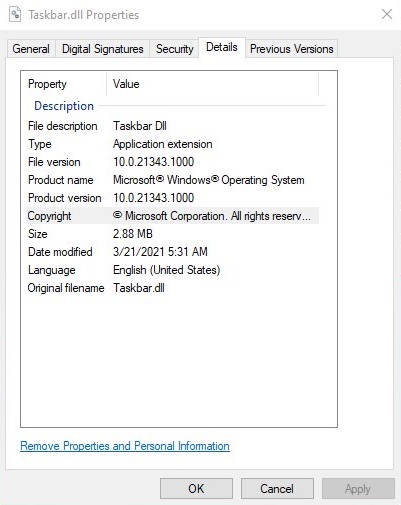 That might sound like a complex change if you're unfamiliar with Windows processes and dll concept, but it could finally allow the taskbar to run more smoothly. By moving the taskbar to its own dedicated process, Microsoft aims to protect it from potential issues which might be caused when transferring files using File Explorer.

For consumers, end result is a more reliable taskbar experience and a more responsive one too, because it won't be dependent on File Explorer any longer.
Unfortunately, in our tests, the new taskbar.dll doesn't seem to be working properly and it renders a broken search bar, as shown in the above screenshot.
At the moment, it's unclear if this change could also enable a slightly quicker launch time for jump lists (right-click menu), a problem which was pointed out by Google engineer and acknowledged by Microsoft in 2020.
New taskbar features
In addition to performance improvements, Microsoft has been testing the news and weather widget for the taskbar, which is designed to serve your latest updates using Microsoft Edge and Windows Search infrastructure.
The concept is similar to Google Discover and it basically adds a news feed to the right side of the desktop, as shown in the screenshot below.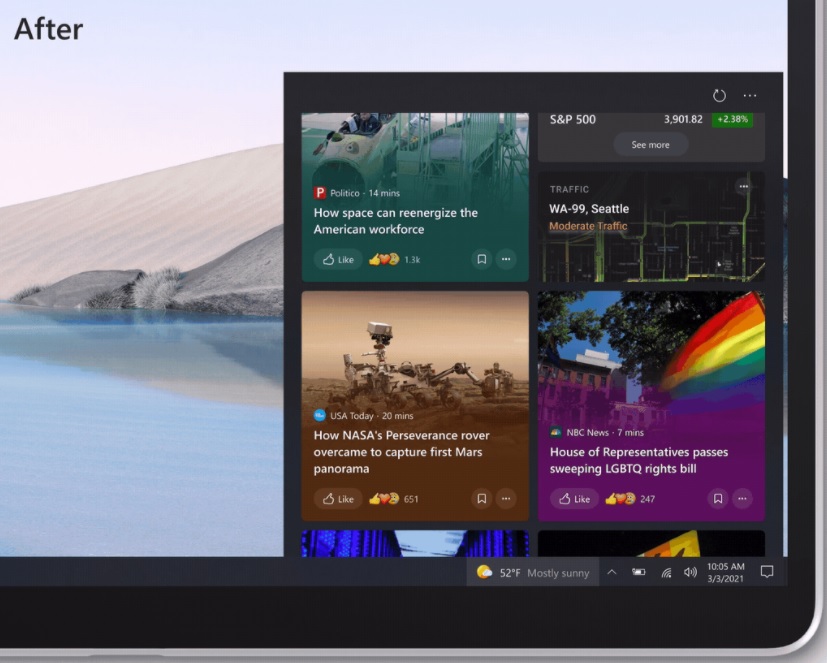 It will display top headlines, weather, sports, finance and news based on your interests or topics selected in the Microsoft MSN account.
Other improvements to File Explorer
Other than that, Microsoft is also working on new colourful icons for Windows File Explorer.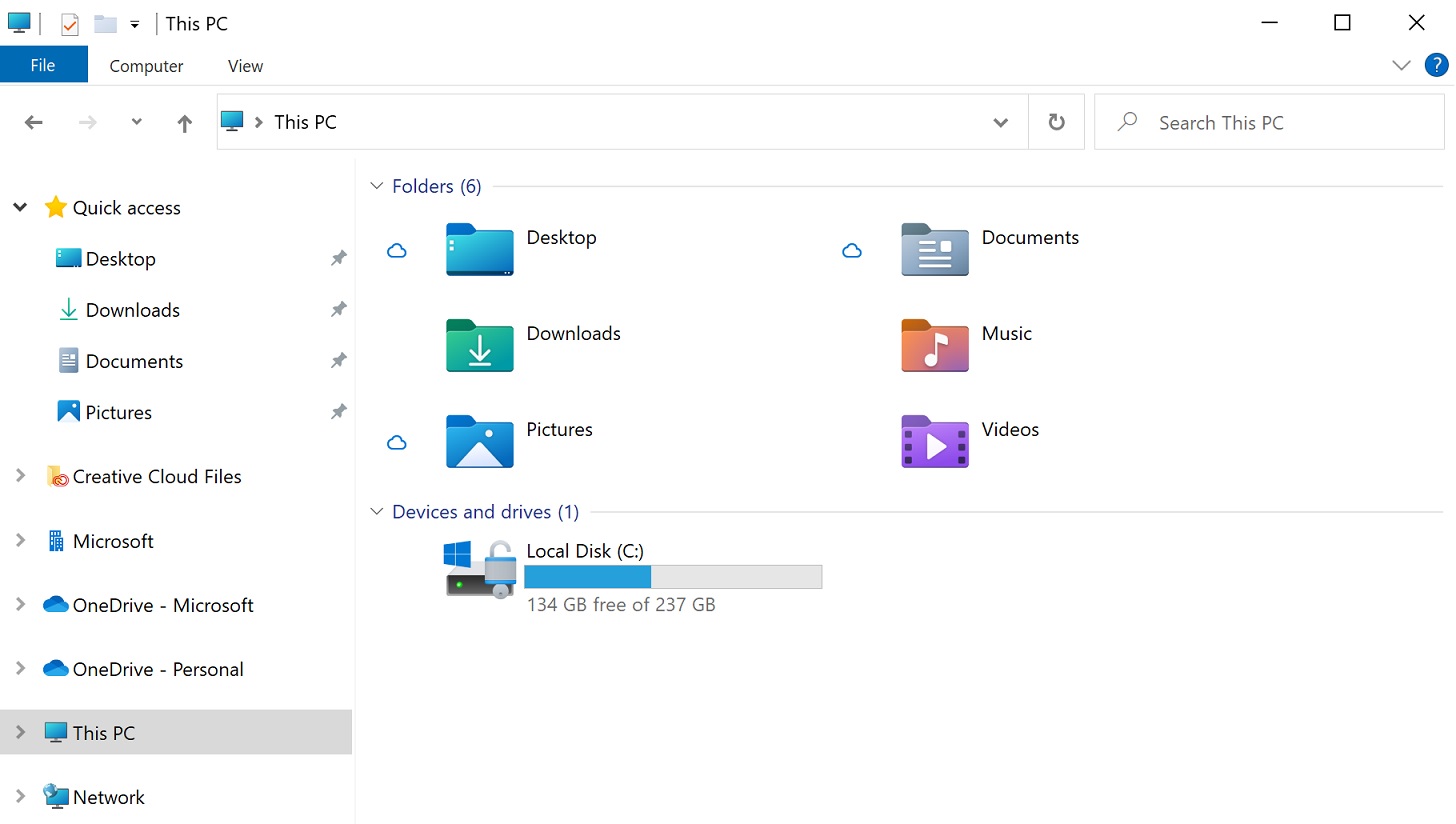 These new modern icons are based on Microsoft's Fluent Design and it's part of the company's plan to revamp the visual interface of the operating system.
The post Microsoft wants to decouple Windows 10 taskbar from Explorer.exe appeared first on Windows Latest
This post has been read 19 times!