Microsoft Edge is getting a new sidebar to reverse search images on Bing
If you browse the web frequently, especially social media sites like Reddit and Twitter, you're likely to come across an image that you want to know a bit more about. Chrome, Microsoft Edge and other browsers have always allowed users to scan the image using Google/Bing's reverse image search capabilities.
In Microsoft Edge, there are already a number of ways to get to Bing Image, including context menu's "search the web for image" or by directing visiting Bing. In the Dev Channel, Microsoft is testing working on yet another avenue to access the reverse search feature.
Microsoft is now adding a new reserve image search feature to Chromium Edge that will allow users to share an image directly to Bing Image without leaving the current Edge tab. This could be a great way to get more information on the image and verify if the image is indeed real or fake.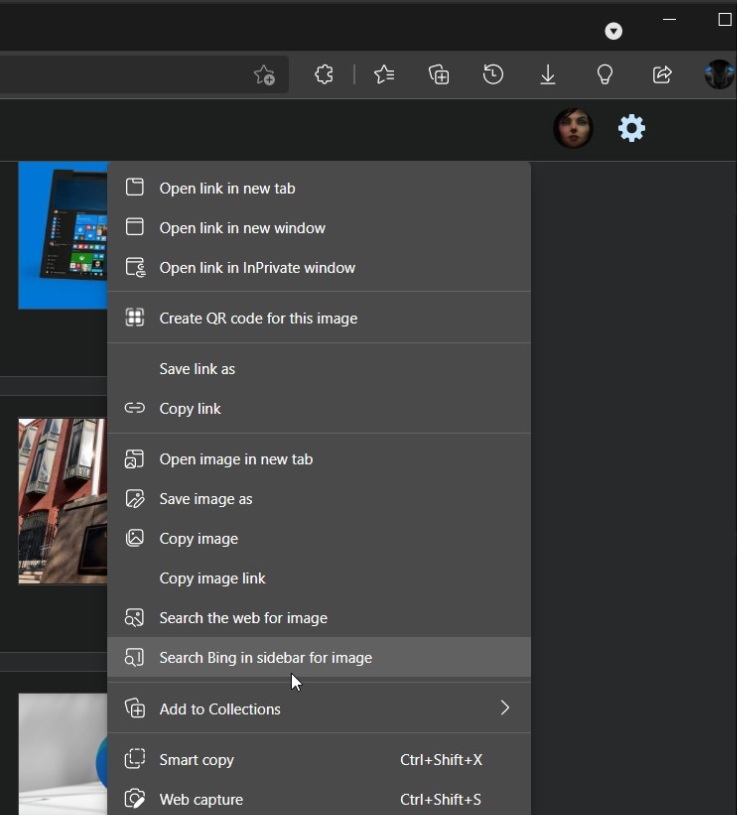 To access the new sidebar tool, you need to right-click on the image that you want to reverse search and select "Search Bing in the sidebar for the image. As shown in the below screenshot, this will open Bing's image search tab on the right side of the browser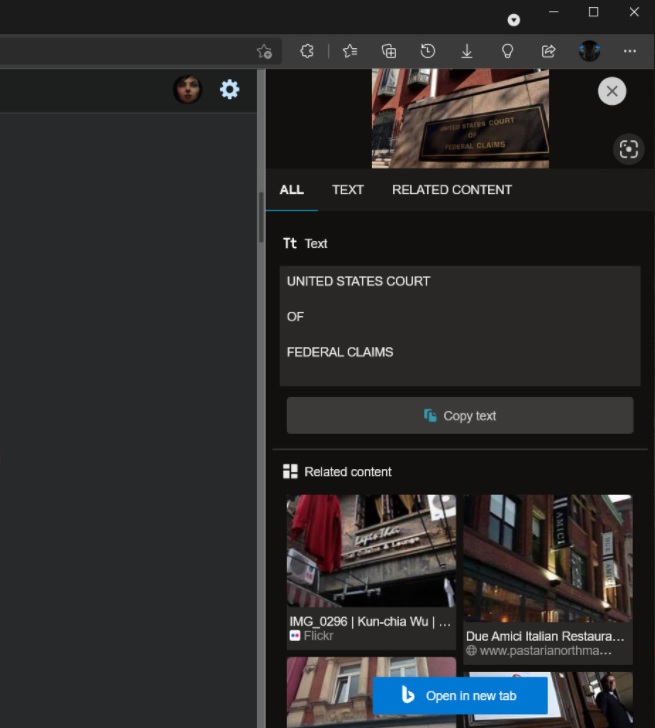 This, of course, comes with support for Microsoft's OCR feature, which was previously offered with Office Lens on Windows 10. The feature supports all common picture formats and it can extract text from photos, and display it above the image gallery section of Bing.
It's important to note that the reverse search option is not available for everyone and it seems to be rolling out gradually in the Dev Channel, which was recently updated to version 92.
The wider rollout of Edge's new reserve image search capability is expected to begin later this month.
Edge's send tabs to devices feature is now live in Dev Channel
While Microsoft Edge is a great browser and the best replacement for Google Chrome, there are features that Edge still misses out on.
One such feature is "send tabs to devices", which basically lets you share tabs between your devices.
Microsoft recently enabled this feature in Edge Canary and it's now rolling out to more users in the Dev Channel. Edge's tabs sharing capability will come in handy if you want to send tabs from your mobile to desktop or vice versa.
The post Microsoft Edge is getting a new sidebar to reverse search images on Bing appeared first on Windows Latest
This post has been read 7 times!