Mexican farmers and scientists share a mission: Saving a wetland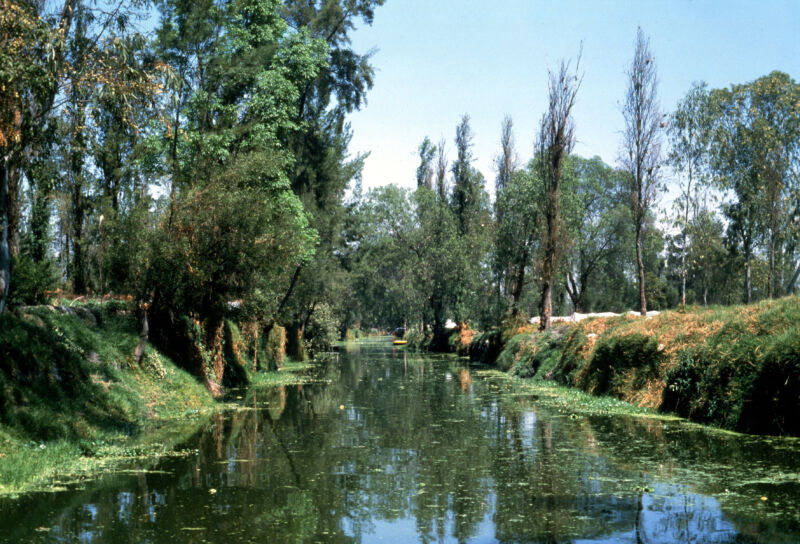 On the southern edge of Mexico City, on a patch of land surrounded by water, a farmer and a scientist recently inspected rows of small cubes of mud that had sprouted seedlings. They were crouching on a chinampa, an island that appears to float in Lake Xochimilco, part of a complex ecosystem where the Aztec Empire once flourished.
The farmer, Dionisio Eslava, expects a good harvest of the mix of crops he planted this year. On this spring day in May of last year, he showed the agricultural scientist, Carlos Sumano, the sowing cubes he created with mud he scooped up from the bottom of canals, a Mesoamerican farming technique called chapín. "They're just about ready for transplanting," said Eslava, carefully pulling a single cube from the ground and, after a closer look, returning it to its place with other chili pepper plants.
Eslava and Sumano are working together to preserve the region's chinampas, remnants of the branch and reed rafts that Mesoamerican farmers covered in nutrient-rich lake mud to grow fruits, vegetables, and flowers. They are part of a conservation partnership that is tapping Indigenous agricultural knowledge and scientific expertise to prevent the demise of Xochimilco, an ecosystem of more than 6,000 acres of protected wetlands that provides multiple environmental benefits, including food production, groundwater recharge, and carbon sequestration.
This post has been read 12 times!