Metal Gear, Silent Hill, and Castlevania could return in 2022, allegedly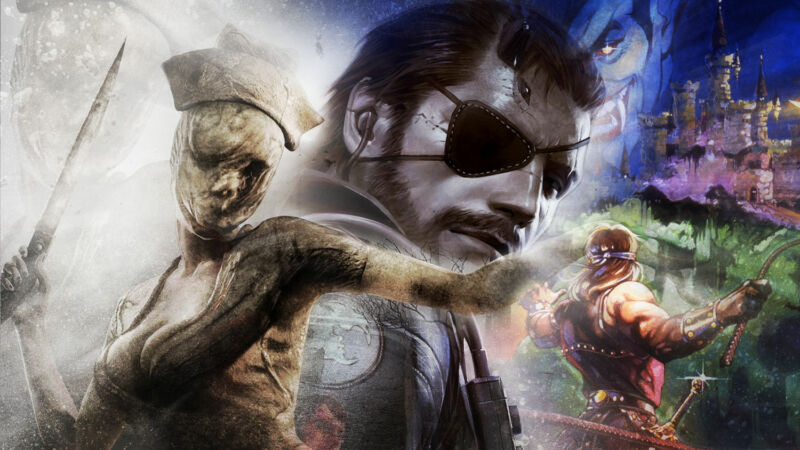 Konami is rumored to be bringing back some of its most classic—and long dormant—series, including Metal Gear and Silent Hill, with multiple new titles set to be revealed in 2022.
The embattled Japanese publisher and developer has been largely inactive since pivoting to focus on mobile games in 2015. But as reported by VGC, it allegedly has several large-scale projects currently in production. Anonymous sources told the news site that a "reimagining" of Castlevania is being made internally in Japan with help from "local external studios," while outside developers are working on new entries for Metal Gear and Silent Hill.
Could it be true?
Beyond Konami proper, the Metal Gear project is alleged to be a remake of 2004's Metal Gear Solid 3: Snake Eater, headed up by the Singapore-based outfit Virtuos. The auxiliary studio has recently worked on the Switch ports of Dark Souls Remastered and The Outer Worlds, and it otherwise offered development support in various capacities on hit series like Uncharted, Call of Duty, and Battlefield. (Last November, rumors began circulating that it was actually Bluepoint Games that was working on a remake of 1998's Metal Gear Solid, which continued until the studio confirmed this week its next project will be an original game.)
This post has been read 15 times!