Melting ice in a Norwegian alpine pass reveals a 1,500-year-old shoe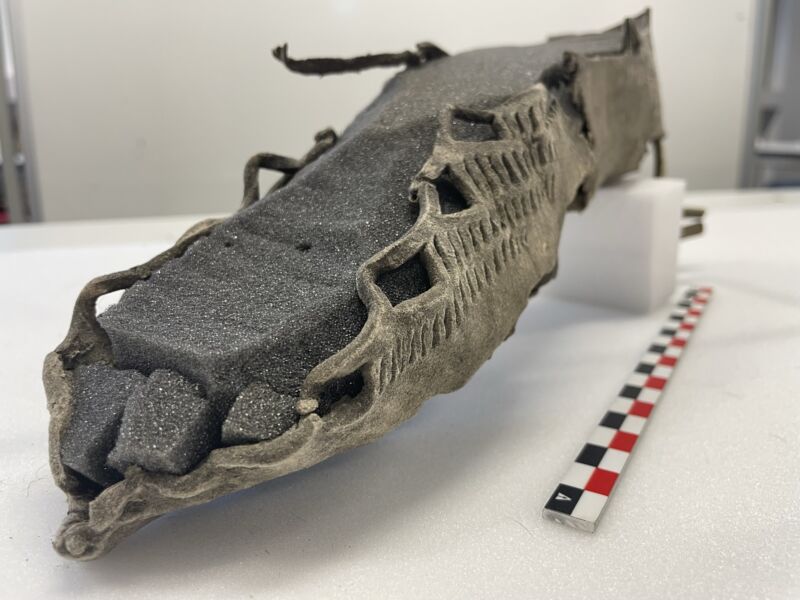 Sometime between 200 and 500 CE, someone crossing a high mountain pass in Norway discarded a shoe. More than 1,500 years later, an unusually warm summer melted centuries of accumulated snow and ice, revealing the ancient shoe—and an assortment of other objects left behind by ancient and medieval travelers on the snowy mountain trails. Archaeologists with the Secrets of the Ice project recovered the shoe in 2019, finished conserving it in 2021, and recently published a report about the site and the finds.
The report "is for internal archiving only and [is] not published," Secrets of the Ice co-director Lars Holger Pilø told Ars in an email. "In addition, it is in Norwegian."
But Pilø and his colleagues recently shared some highlights via the project's social media and in a conversation with Ars.
This post has been read 21 times!