Meet 2022's World Rally cars: Much more power, much more sustainable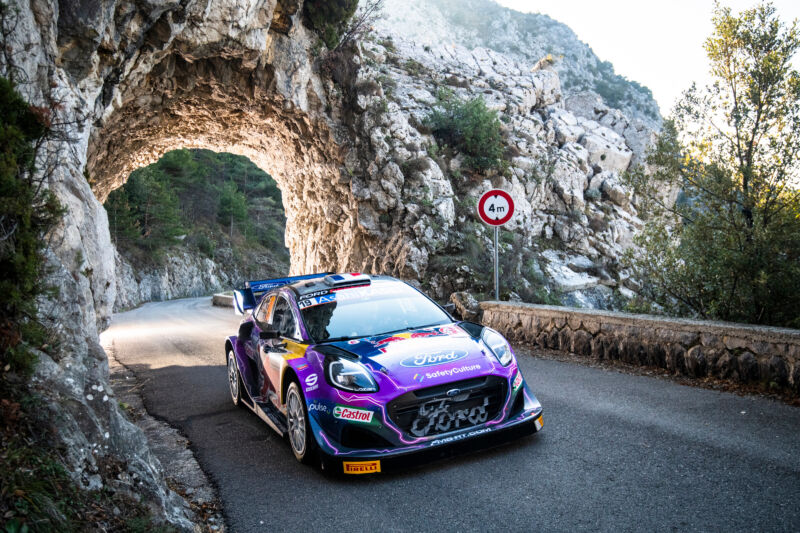 The 2022 World Rally Championship got underway on Thursday with the first night stages of the Monte Carlo Rally. It's a year of big change in the WRC with the introduction of all-new Rally1 cars—the most powerful vehicles to compete in the sport since the demise of the flame-spitting Group B cars in 1986.
For some time, WRC cars have used turbocharged four-cylinder 1.6 L engines, and that standard continues for Rally1. The engines drive the front and rear wheels via prop shafts and differentials, as you might expect, but there's no center differential between the front and rear axles, just a fixed 50:50 distribution of torque front to rear.
And the engine isn't the only thing that sends power and torque to the rear differential; there's now a hybrid unit behind the fuel tank that has its own shaft to that differential. This is a spec component, supplied to all the teams by Compact Dynamics, a subsidiary of Schaeffler, which worked closely with Audi's Formula E program.
This post has been read 36 times!