Mario drives a kart, Peach has drive for battle in new Super Mario movie trailer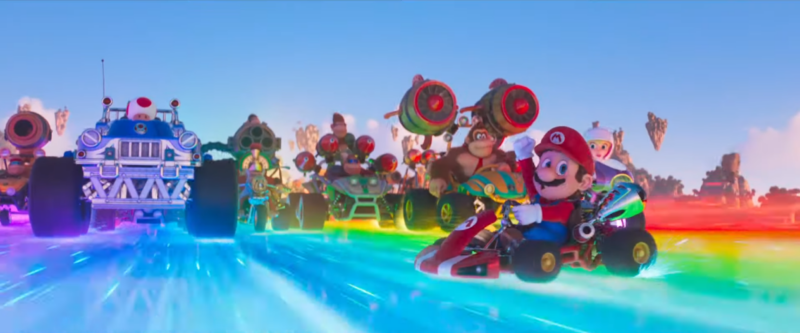 It's only been a few weeks since the first official trailer for the long-awaited Super Mario Bros. animated movie introduced Chris Pratt's somewhat distracting voice for Mario. The movie's second trailer, released today during a Nintendo Direct presentation Tuesday evening, focuses more on supporting characters and a good-versus-evil battle across the wide-ranging Mario universe.
The trailer leads off with Mario entering a massive coliseum and muttering a somber, breathy "let's-a-go" unlike anything ever heard in a Mario game. He then launches headlong into a battle with Donkey Kong, who casually grabs the plumber by the head and slams him to the ground for a series of slapstick, Smash Bros.-style slaps.
Donkey Kong creator Shigeru Miyamoto notes that Donkey Kong's design here has been altered for the first time since the ape's appearance in Donkey Kong Country back in 1994. The new design, which looks a little more rounded and friendlier than usual, is intended to be "reminiscent of the original character," Miyamoto said.
This post has been read 26 times!