MacBook Touch Bar-style keys mark Corsair's first laptop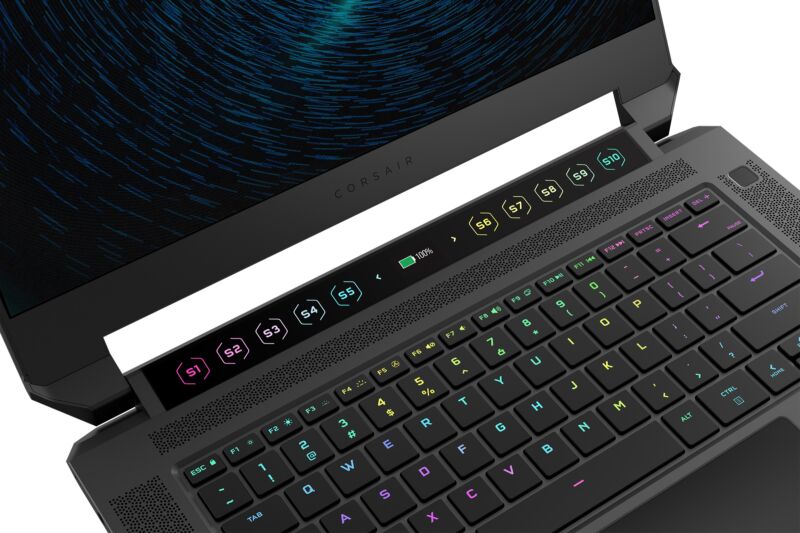 Apple ditched capacitive touch strips along the top of its MacBook Pro decks last year, giving Corsair plenty of room to sail-in a similar input bar. Corsair seems to think it has found a fitting use for the design, incorporating it into its first laptop, which it built with a heavy focus on streaming.
Corsair has made a name for itself in gaming desktops, but the Corsair Voyager a1600 AMD Advantage Edition announced today marks the first foray for the gaming brand, also known for PC peripherals and DIY components, into Corsair-brand laptops. The move comes about two years after it acquired boutique PC-maker Origin.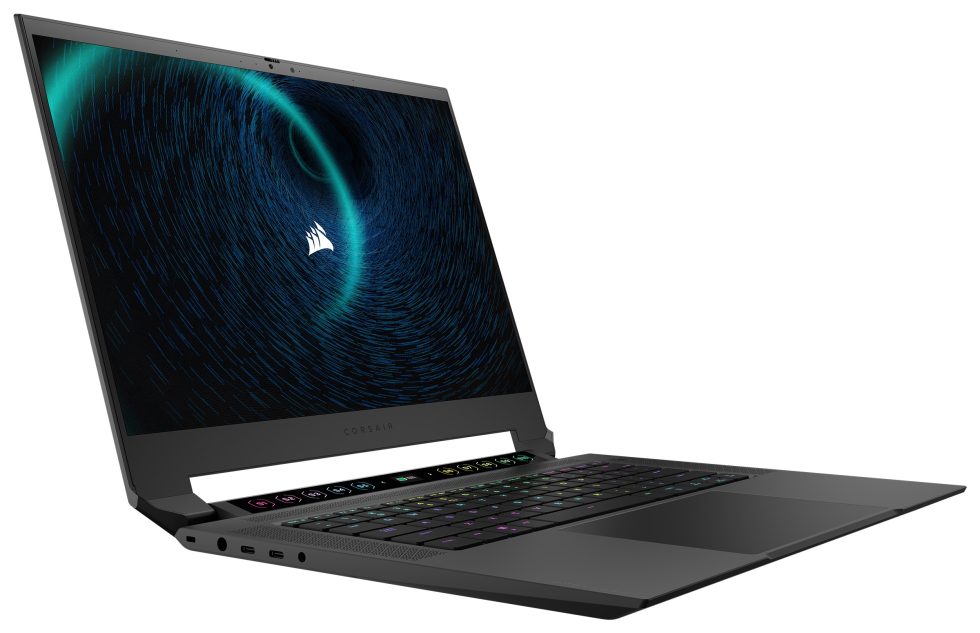 In its announcement, Corsair said the 16-inch clamshell is made for the "aspiring content creator, avid gamer, or a full-time streamer." Thus, it's equipped with a 1080p resolution webcam with a physical shutter flanked by four microphones with ambient noise cancellation and a colorful "macro bar with center LCD display" as well as a colorful, programmable soft-touch keyboard.
This post has been read 18 times!