Lord of the Rings mechanical keyboards are perfect for people who speak Elvish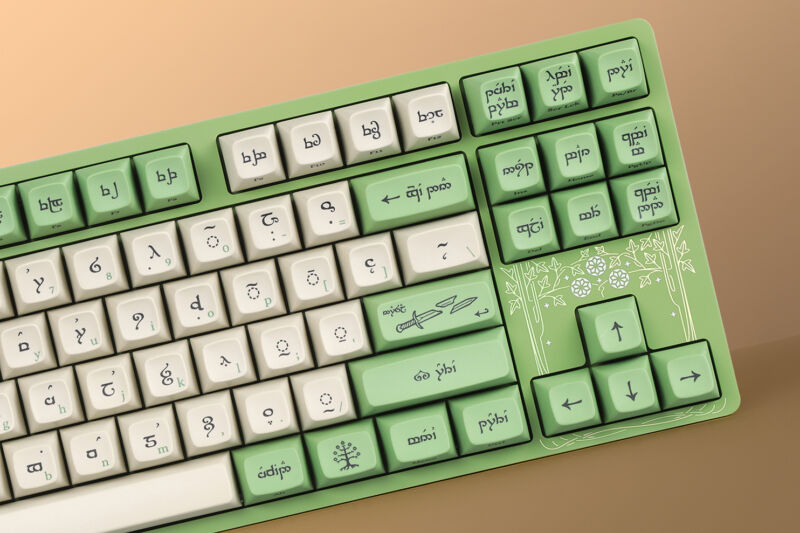 Middle-earth has seen more than its share of trials and challenges, but perhaps none more pressing today than a lack of mechanical keyboards that any of its various peoples can actually read. For ages, everyone from elves to dwarves had to make do with keyboards carrying legends of unknown languages. Today, keyboard and audio brand Drop released two prebuilt mechanical keyboards to rule them all—or at least speakers of Elvish and Dwarvish.
The Drop + The Lord of the Rings Dwarvish and Elvish Keyboards ($169) are the first to gain official Lord of the Rings licensing, Drop said in its announcement today. The keyboards build on Drop's November release of The Lord of the Rings keycap sets, also written in Elvish and Dwarvish, and follow Drop's Lord of the Rings artisan keycaps made from resin.
Drop's new prebuilt keyboards target people who want a keyboard J.R.R. Tolkien would be proud of but don't necessarily want to go on a Tolkien-style epic journey to build their own.
This post has been read 17 times!