Lord of the Rings $65 artisan keycap makes your keyboard more precious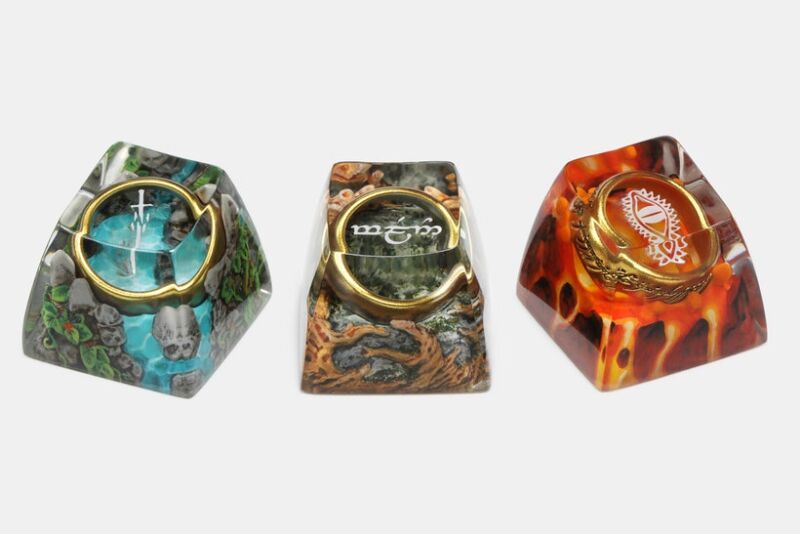 Artisan keycaps, with their detailed artwork crammed into their tiny box shapes, do a lot to change the feel of your keyboard. Adding the latest from keyboard enthusiast Drop, however, may just have dwarves, elves, and one particularly stringy-haired, emaciated creature after you, because it puts the ring from The Lord of the Rings right on your peripheral.
The Drop + The Lord of the Rings The One Ring keycap announced Wednesday is a resin piece that comes in one of three designs to mark various resting places of the coveted One Ring.
The Lava ring depicts Mount Doom, where it started and ended, with swirls of red, orange, and yellow to mimic the deadly molten rock. Sharp eyes can spot Mordor characters engraved in the ring. And critical fans will note the Eye of Sauron, curiously set in a vertical position, rather than horizontally.
This post has been read 18 times!