Long-lost sphinxes of Egyptian king Amenhotep III unearthed at Luxor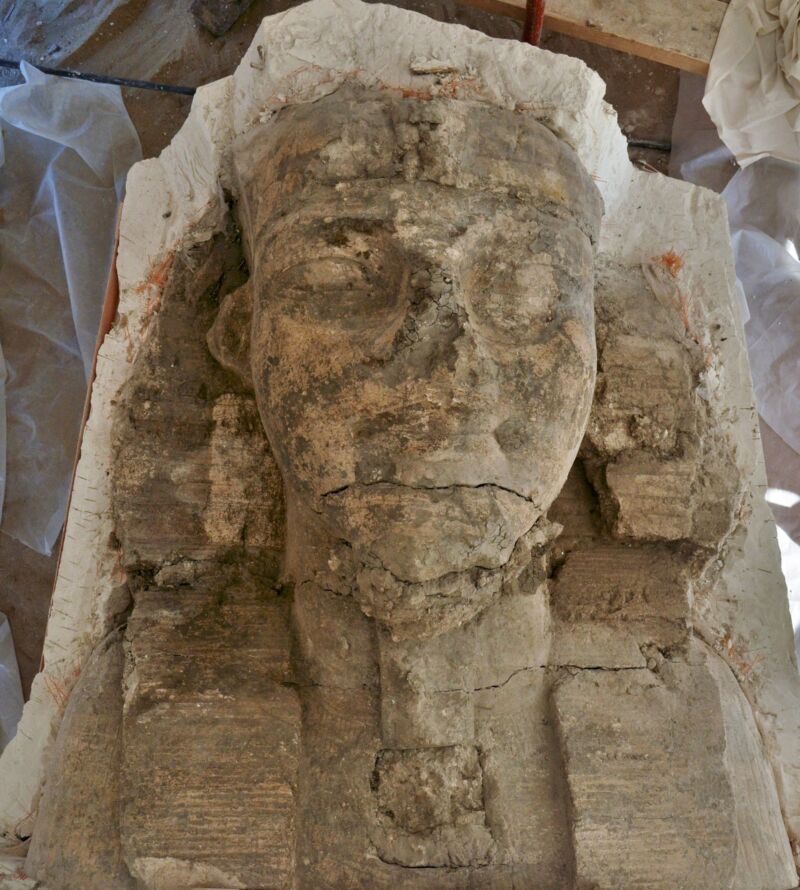 Archaeologists in Egypt recently rediscovered two sphinxes that guarded the mortuary temple of Pharaoh Amenhotep III, the grandfather of Tutankhamun. Despite 3,400 years of weathering, the sphinxes still bear the carved limestone face of the pharaoh, who is adorned with a royal headdress and beard. The pair of 8-meter-long sphinxes flank the entrance to a processional avenue, which celebrants would have followed from the main part of the temple to a columned courtyard.
The Temple of Millions of Years lasted less than a century
Amenhotep III ordered the temple, which he called the Temple of Millions of Years, to be built late in his reign. The temple served as a monument to the pharaoh's rule—think of it as an especially grand, monarchist version of a US presidential library—but also as a temple where priests could hold rituals and make offerings to the dead pharaoh, who was worshipped as a god.
The sprawling 35-hectare complex stood across the Nile River from the ancient city of Thebes, where Amenhotep III ruled in life. It's also not far from the Valley of the Kings and Amenhotep III's royal tomb. Ancient records describe the earthquake that destroyed most of the temple in about 1200 BCE, leaving only two 18-meter-tall, 720-ton statues of Amenhotep III standing.
This post has been read 31 times!