LG concept places a shelf on top of a pair of 55-inch transparent OLEDs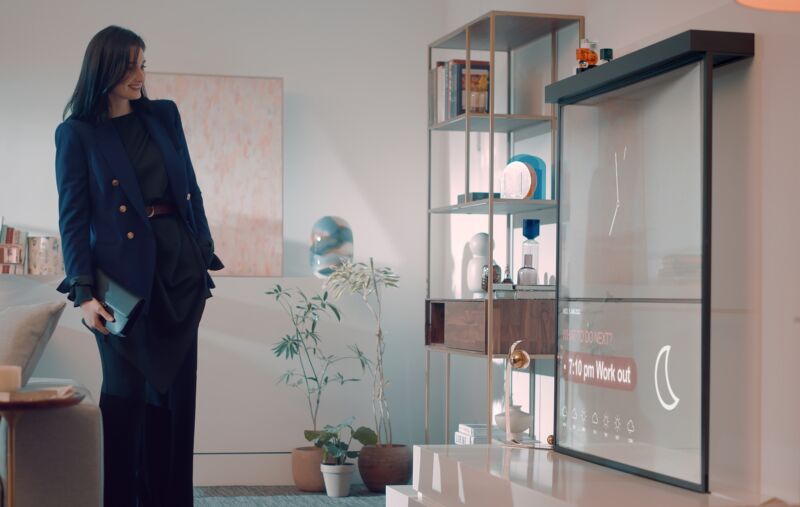 LG Display wants to make OLED panels a more compelling to consumers and is showing off some concepts in advance of the Consumer Electronics Show in January.
The OLED Shelf concept uses two transparent, 55-inch OLED displays that LG Display initially commercialized in in 2019. They're 40 percent transparent, but according to The Verge, LG's concept includes an opaque sheet that can roll down "like a projector screen" to make the images look more saturated.
One display sits atop another, as discernible from the visible horizontal line diving the two, and the pair has a mantle-like shelf on top.
This post has been read 20 times!