Lenovo's new Slim laptops delight the digits with carbon and glass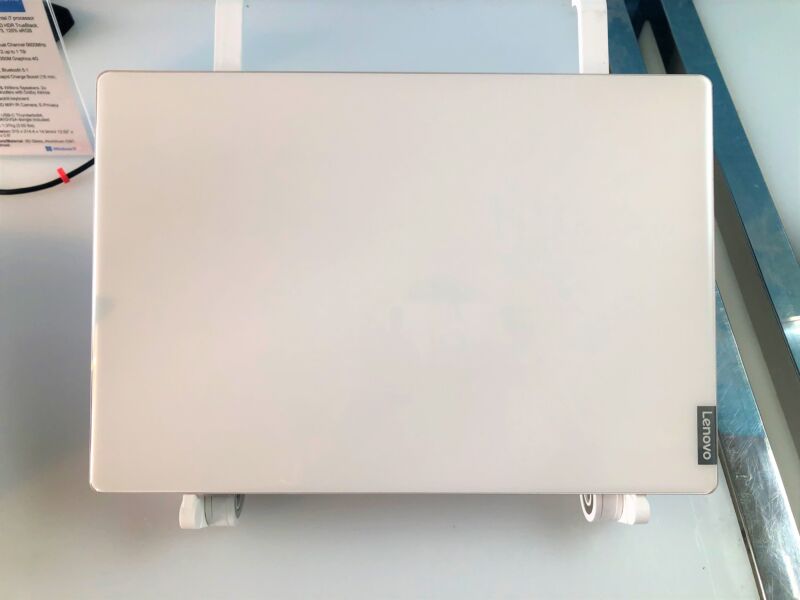 On Thursday, Lenovo introduced a series of laptops with various options and designs. The Slim laptops, formerly called IdeaPad Slim, are a new lineup of clamshell designs that will look to compete in June with thin and light builds, high-end components, high-res OLED displays, and some unique textures.
Creator clamshells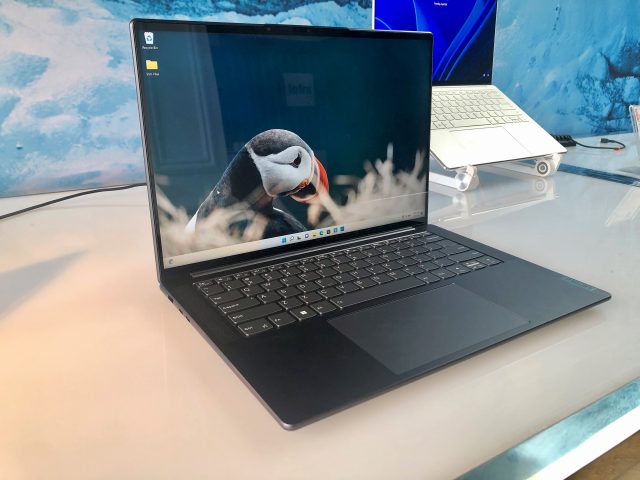 The standout products are the 14.5-inch Slim 7i Pro X and Slim 7 Pro X—with the "i" meaning it has an Intel CPU. Lenovo is launching the "X" moniker to represent laptops made for creators. In addition to offering up to an RTX 3050 laptop GPU (4GB GDDR6), Lenovo also fine-tunes the machines' hardware, a Lenovo rep told Ars Technica when we checked out the laptops in person. AI software also helps manage performance and battery usage.
Lenovo wouldn't disclose TDP numbers but said the Slim 7/7i Pro X has a higher TDP than the non-Pro X versions, (which in the US will only be available as 16-inchers), especially if you get it with a dedicated laptop GPU, which is turned down in the non-Pro X versions.
This post has been read 15 times!