Lenovo announces an ultrawide laptop with an extra screen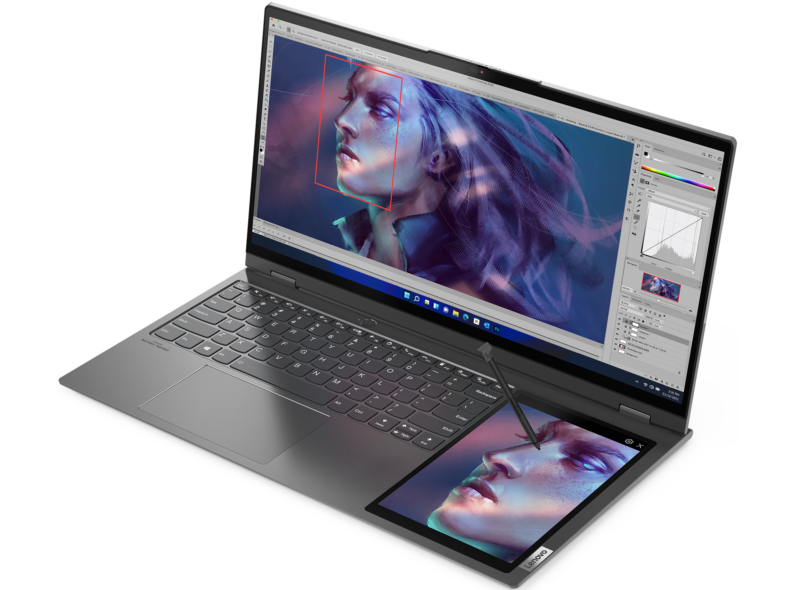 While the majority of laptops still use the 16:9 aspect ratio, we've seen many companies increasingly embrace taller aspect ratios over the last couple years. Lenovo, while also playing around with the likes of 16:10 laptop screens in other upcoming machines, is taking a wider approach. At CES this week, it announced a laptop with an ultrawide display. Oh, and it has a second screen next to the keyboard, too.
Lenovo says the ThinkBook Plus Gen 3 is the first machine to use a 17.3-inch 21:10 screen. We've seen ultrawide laptops before, but laptops with a screen that's wider than 16:9 are incredibly rare today.
Toshiba tried to make it a thing in 2012. The company's 21:9 Toshiba U845W laptop promised a superior experience for watching movies (at least ones made in the same aspect ratio) and multitasking. More recently, Acer's 2017 Predator 21 X used the 21:9 aspect ratio and a unique curve to claim supreme gaming immersion (again, with supported titles).
This post has been read 21 times!