Leaked Game Boy emulators for Switch were made by Nintendo, experts suggest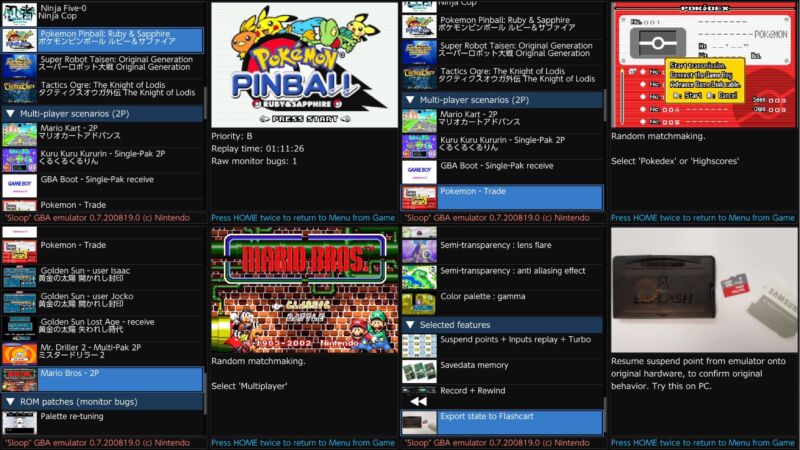 In most cases, the release of yet another classic console emulator for the Switch wouldn't be all that noteworthy. But experts tell Ars that a pair of Game Boy and Game Boy Advance emulators for the Switch that leaked online Monday show signs of being official products of Nintendo's European Research & Development division (NERD). That has some industry watchers hopeful that Nintendo may be planning official support for some emulated classic portable games through the Nintendo Switch Online subscription service in the future.
What's in the leak?
The two leaked emulators—codenamed Hiroko for Game Boy and Sloop for Game Boy Advance—first hit the Internet as fully compiled NSP files and encrypted NCA files linked from a 4chan thread posted to the Pokemon board Monday afternoon. Later in that thread, the original poster suggested that these emulators "are official in-house development versions of Game Boy Color/Advance emulators for Nintendo Switch Online, which have not been announced or released."
In short order, dataminers examining the package found a .git folder in the ROM. That folder includes commit logs that reference supposed development work circa August 2020 from a NERD employee and, strangely enough, a developer at Panasonic Vietnam.
This post has been read 21 times!