Kroger will begin drone deliveries in Ohio this week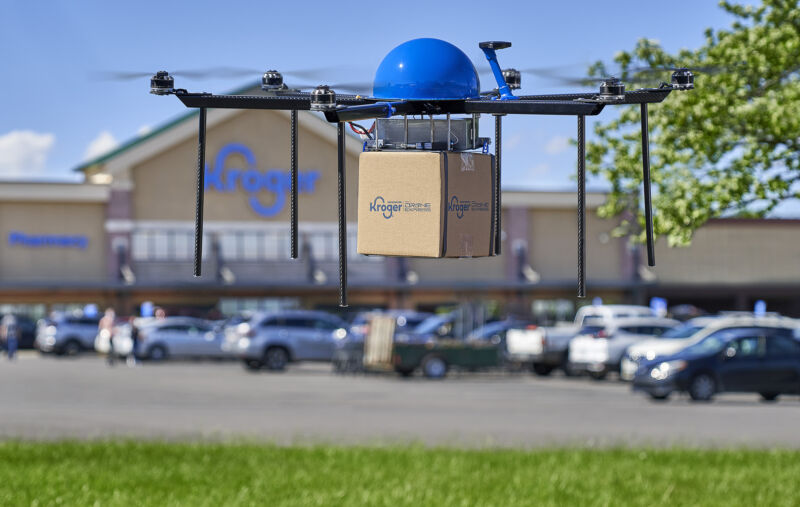 Kroger, one of America's biggest grocery chains, is beginning to test a drone-delivery service in the Cincinnati area. Starting this week, Kroger will begin testing deliveries near the company's store in Centerville, Ohio.
"Customer deliveries are scheduled to begin later this spring, and a second pilot is scheduled to launch this summer at a Ralphs store in California," according to Kroger's announcement.
The Federal Aviation Administration has permitted commercial use of drones for several years. But until recently, regulations required the drones to be within the line of site of the operator. That wasn't a big deal for aerial photography, but it made drones useless for a retail delivery service.
This post has been read 8 times!