Kids 5-11 appear safely protected by small doses of COVID vaccine, Pfizer says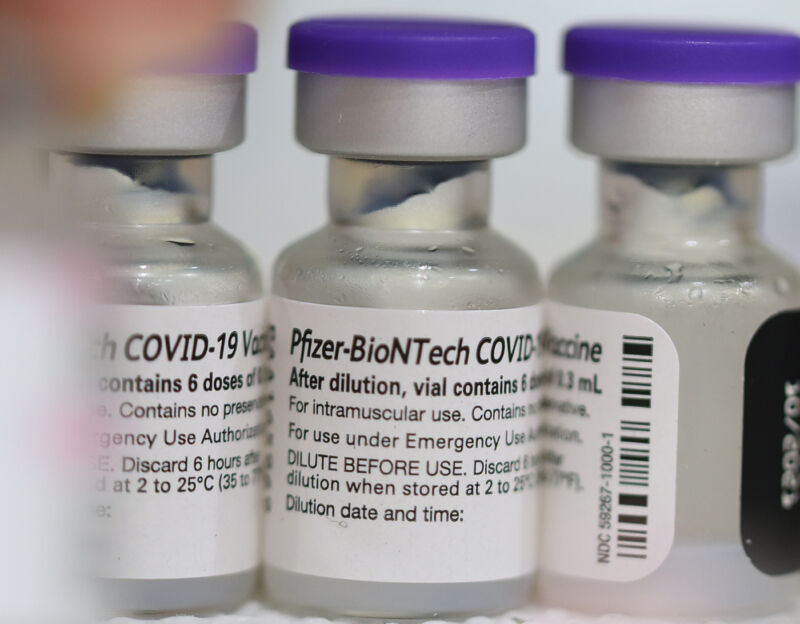 Small doses of Pfizer's COVID-19 mRNA in children ages 5 to 11 appeared to produce strong antibody responses and comparable side effects to those seen in older age groups, according to the first top-line results from a Phase 2/3 clinical trial released by Pfizer and its partner BioNTech early Monday.
The trial data involved 2,268 children ages 5 to 11 years, and these children were given a series of two 10-microgram doses of the vaccine, 21 days apart. The dosage is just a third of the 30-microgram doses given to people ages 12 and above.
One month after their second dose, researchers measured the children's levels of antibodies able to neutralize SARS-CoV-2 virus in a lab experiment. The geometric mean titer of antibody in the 5 to 11 year olds was 1,197.6 (95 percent confidence interval of 1,106.1 to 1,296.6), which is comparable to the geometric mean titer of 1,146.5 seen in people ages 16 to 25.
This post has been read 15 times!