KB5001391 update fixes Windows 10 high CPU usage, Start menu issues
Ahead of Windows 10's May 2021 Update launch, Microsoft is ironing out the remaining bugs in the supported version of the operating system.
After applying recent cumulative updates, some users started seeing high CPU usage – which is caused by the system process. Users have been complaining on Feedback Hub about how their PCs suffer from extremely high CPU usage, which affects the performance of the entire machine entire computers suffering as a result.
Windows 10 KB5001391 update, which was published recently for version 20H2 and 2004, has brought a number of important fixes. It appears it has also introduced a fix for a high usage bug.
The problem appears to be a race condition where two or more processes affected the performance of the system unexpectedly. When the bug is experienced, a sharp spike in CPU usage is noticed and deadlocks occur.
KB5001391 update seems to have addressed this race condition.
Windows update fixes broken Start Men
In 2020, Microsoft showed off its theme-aware Start Menu with a streamlined design that removes solid colour backplates. For some users, Windows 10 version 20H2 broke live tiles and users reported blank tiles after updating to the newer version of the OS.
KB5001391 has addressed an issue that causes blank tiles to appear on the Start Menu with the following names:
ms-resource:AppName
ms-resource:appDisplayName
These blank tiles appear for the installed apps after users apply the monthly cumulative update and live tiles are automatically restored after approximately 15 minutes. This optional patch addresses the problem and prevents these blank tiles from appearing on the Start menu.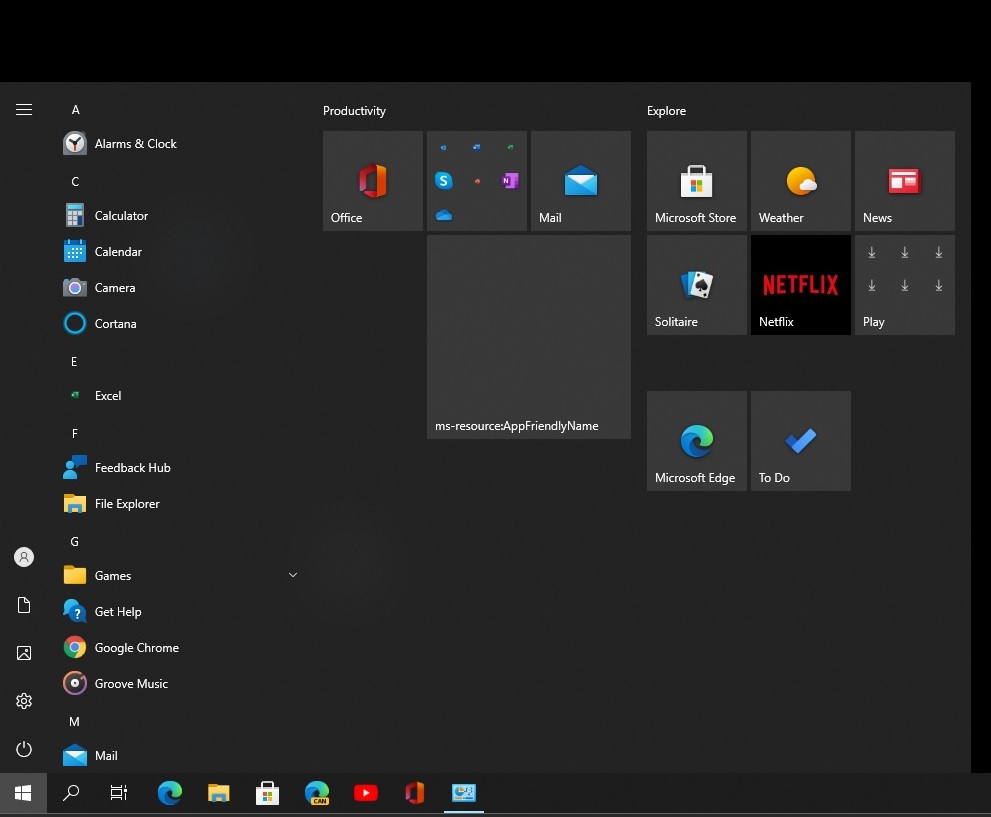 In our tests, we observed that the issue has been fixed and tiles are no longer blank after applying April's optional cumulative update.
The patch is currently available to all users using version 20H2 and version 2004 of the operating system. If you want to test out the fix, you can do so now via Windows Update > Optional update and you don't have to join the Windows Insider program.
However, this method is a bit risky as this is a preview cumulative update and users should make a backup of the system before proceeding.
Alternatively, you can wait for the May 2021 Patch Tuesday update, which is scheduled to launch on May 11.
The post KB5001391 update fixes Windows 10 high CPU usage, Start menu issues appeared first on Windows Latest
This post has been read 15 times!