Judge tosses Joy-Con drift class action because of Switch's pop-up EULA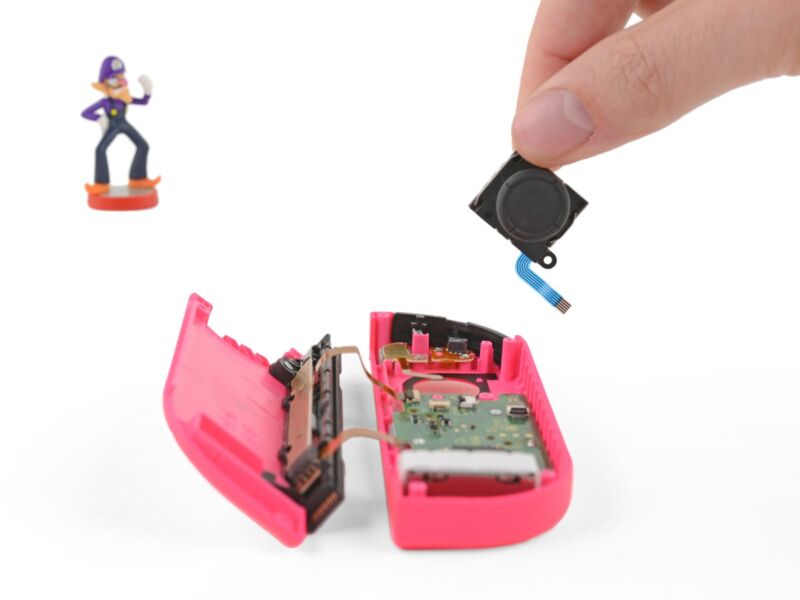 A potential class-action lawsuit over the joystick drift experienced by Nintendo Switch owners has been dismissed, with a federal judge ruling that Nintendo's end-user license agreement (EULA) for the console bars such lawsuits.
William Alsup, US District Judge for the Northern District of California, ruled (PDF) in late November that two plaintiffs, both minors, were not able to sue Nintendo because setting up the Switch requires agreeing to a EULA that has arbitration and forum-selection clauses. The minors and their mothers were the original plaintiffs, but after an arbitrator ruled that the mothers couldn't pursue a claim because their children had accepted the EULA, they attempted to refile the case, with the children as plaintiffs. Because Nintendo's EULA requires a person to be at least 18 years old to sign it, the mothers argued, the children could not have agreed to it and should be able to pursue their case.
But Alsup ruled that the parents who purchased the console were the true owners and that they had failed to assign ownership to the children. Having already sent the parents to arbitration, the judge denied the plaintiffs' request to amend their complaint and dismissed the case.
This post has been read 43 times!