IndyCar is moving to 100% renewable ethanol in 2023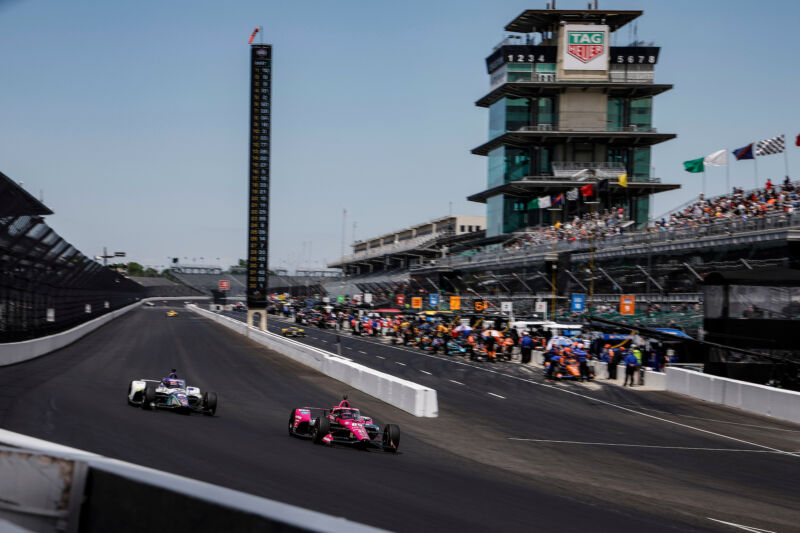 The IndyCar racing series is switching to an entirely renewable fuel next year. On Friday, ahead of Sunday's Indianapolis 500 race, IndyCar announced that starting next year, the race cars will be powered by a new, second-generation renewable ethanol race fuel developed by Shell.
"The fuel and lubricant and energy solutions developed through our strategic relationship with IndyCar and Penske Corporation can ultimately help accelerate reduced carbon emissions from transport in many sectors of the economy," said Carlos Maurer, executive vice president of Sectors and Decarbonization at Shell. "Shell's motorsports technical alliances around the world provide a testing ground for fuel and lubricant technologies and products in demanding road conditions."
The manufacturing process for IndyCar's ethanol will be slightly less exotic than that seen in the low-carbon fuel that Formula 1 is considering for 2026. Rather than carbon capture and electrolysis, Shell will use sugarcane waste and other renewable feedstocks, which are hydrolyzed and fermented at a plant in Brazil operated by Raízen (Shell is a co-owner).
This post has been read 60 times!