Idaho begins rationing care as hospitals crumple under COVID load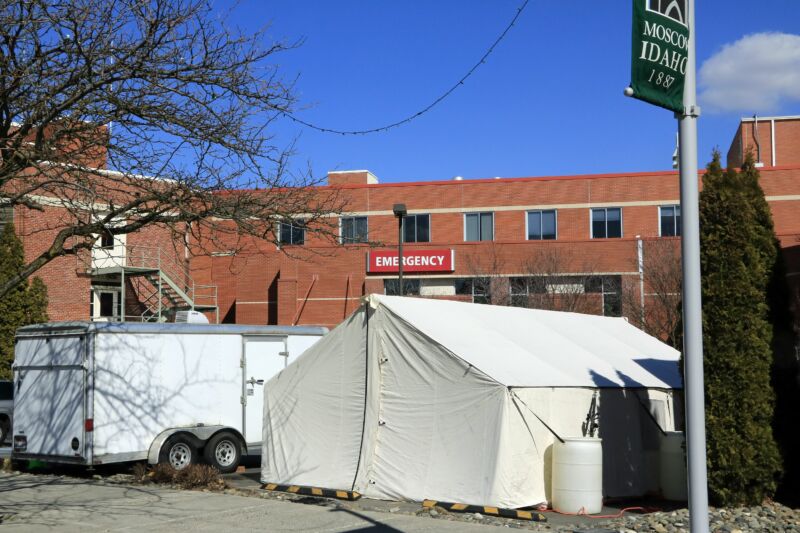 The Idaho Department of Health and Welfare on Monday activated its "crisis standards of care" in 10 northern hospitals hard-hit by staff shortages, hospital bed shortages, and a "massive increase in patients with COVID-19 who require hospitalization," the department announced Tuesday.
The crisis standards mean that the quality of care in those hospitals will be reduced for all patients. Resources will be rationed, and patients with the best chances of survival may be prioritized.
In practice, that could mean that: emergency medical services may prioritize which 9-1-1 calls they respond to; some people who would normally be admitted to the hospital will instead be turned away; some admitted patients may be sent home earlier than typical or may find their hospital bed in a repurposed area of the hospital, like a conference room; and, in the worst cases, hospital staff might not be able to provide an intensive care unit bed or a ventilator to a patient that has a relatively low chance of survival.
This post has been read 12 times!