How the Yurok Tribe is bringing back the California Condor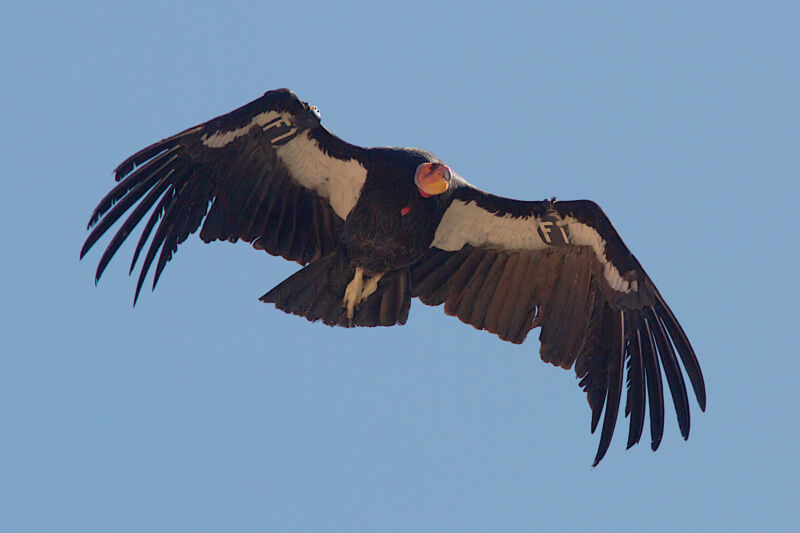 The first California condor to reach Yurok ancestral land in over a century arrived by plane and car in late March of 2022. The small plane that carried Condor 746 had a rough landing, and the bird was irritable. He rattled around in a large dog crate during the three-hour drive to the tribe's newly built condor facility, in a remote location in Redwood National Park.
Once there, he hopped into the flight pen, a tall enclosure of wire mesh, furnished with log perches and a drinking pool. At 8 years old, Condor 746 is an adult, his naked head bright pink instead of the black found in younger birds. He's on loan from the captive breeding program at the Peregrine Fund's World Center for Birds of Prey in Boise, Idaho. His job is to act as the mentor for four juvenile birds who will become the founders of a reborn condor society in Yurok country.
"We have mentors because condors are so social," says Joe Burnett, California Condor Recovery Program Manager at the Ventana Wildlife Society. Young birds in a pen with no adult will become unruly. "You get the Lord of the Flies syndrome," says Burnett. He and his colleagues quickly learned that release programs need an adult to serve as a role model and enforce the social hierarchy that is crucial to the flock's survival.
This post has been read 20 times!