How SpaceX ignited a new Raptor engine on Starship without an explosion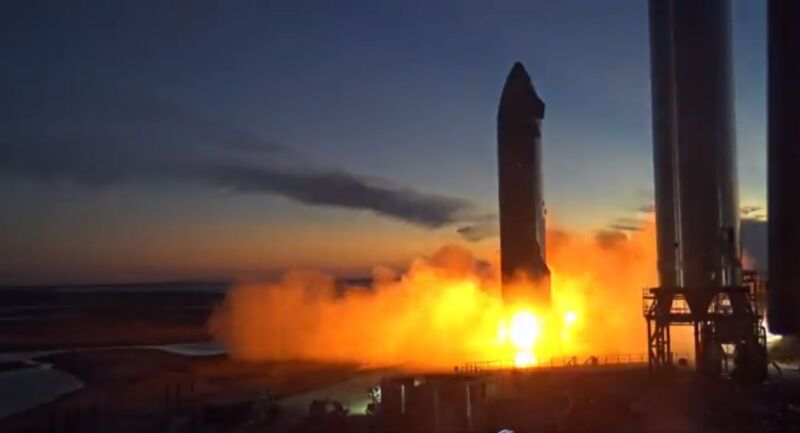 SpaceX took another step on Thursday evening toward validating the rocket engine technology that will power its Starship rocket. For the first time, engineers at the company ignited a vacuum version of a Raptor rocket engine that had been attached to the Starship upper stage.
The test-firing, at sunset in South Texas, lasted only a few seconds. But it appears to have been successful, and it checks another box in a series of technical tests SpaceX must complete before launching Starship on a Super Heavy rocket for an orbital test flight. This may happen sometime in early 2022.
First firing of a Raptor vacuum engine integrated onto a Starship pic.twitter.com/uCNAt8Kwzo

— SpaceX (@SpaceX) October 22, 2021
SpaceX has test-fired its Starship vehicle with Raptor engines before, of course. In some prototype test flights, the vehicle has ascended up to about 10 km under the power of up to three Raptor "sea level" engines. But it is quite another thing to test a rocket with a version of Raptor optimized to operate in the vacuum of space.
This post has been read 24 times!