Here's Hyundai's next electric vehicle, the Ioniq 6 sedan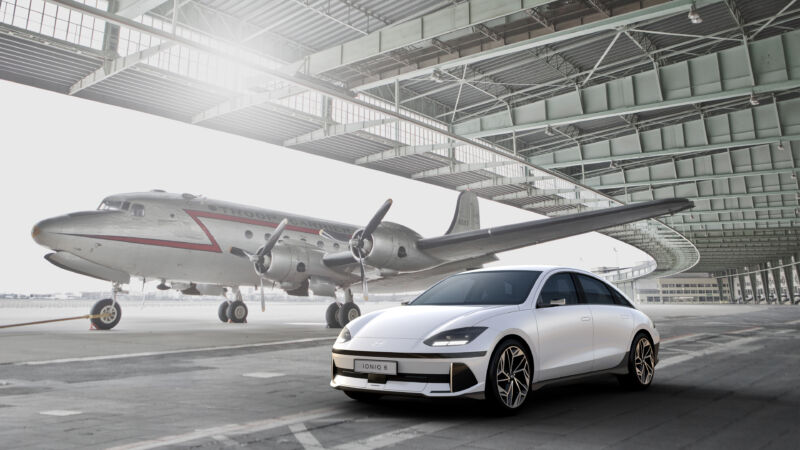 The physical unveiling of the Hyundai Prophecy concept car was an early casualty of COVID, originally scheduled for the hastily canceled 2020 Geneva auto show. That didn't stop it from blowing my socks off once Hyundai sent some images over the Internet, however. At the time, I didn't think the Korean automaker would put the concept—which I described as the result of "a transporter accident involving a Mercedes CLS and a Tesla Model 3″—into production.
Obviously, I was being a fool because just as the Hyundai 45 concept morphed into the excellent Ioniq 5 crossover, the Prophecy has been translated into production as the Ioniq 6 sedan. Like the Ioniq 5, the Ioniq 6 uses Hyundai's new E-GMP platform for 800 V vehicles, but importantly, it's actually smaller (with a 2-inch/50-mm shorter wheelbase) and will be cheaper than the angular Ioniq 5. (Yes, this still confuses me, because 6 is more than 5, so one expects a bigger, more expensive car, plus the Ioniq 7 is going to be a large seven-seater electric SUV, due next year.)
The most notable change from the concept is the Ioniq 6's extra height, an unavoidable consequence of having to package a 6-inch (150 mm) slab of lithium-ion batteries under the cabin's floor. I asked Hyundai design chief Sangyup Lee if he had been tempted to stretch the production car's wheelbase to maintain the concept's proportions.
This post has been read 24 times!