Here's how the infrastructure bill would favor cheaper, US-made EVs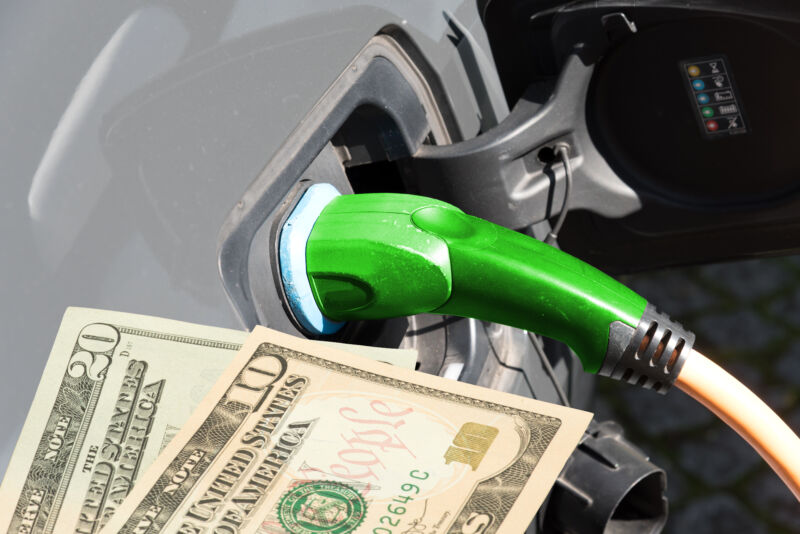 On Friday, the House Ways and Means Committee released a markup of its proposed budget reconciliation bill. There's a ton of information in the $3.5 trillion plan, but today, we're interested in a small portion of the 645-page "Budget Reconciliation Legislative Recommendations Relating to Infrastructure Financing, Green Energy, Social Safety Net, and Prescription Drug Pricing" section—specifically the parts that deal with incentives to decarbonize our vehicle fleet.
Beginning in 2010, the Federal government has incentivized people to buy or lease new plug-in vehicles by offering them a tax credit. The credit is based on battery size, starting at $2,917 for a vehicle with a 5 kWh battery and providing an additional $417 per extra kWh, topping out at $7,500. However, the credit only applies to the first 200,000 plug-ins sold by an OEM, at which point the credit begins to expire. To date, only Tesla and General Motors have sold enough plug-in vehicles to see their credits sunset.
If the budget reconciliation bill passes as is, the current tax credit (known as 30D) goes away, to be replaced by several new purchasing incentives for greener, more efficient vehicles.
This post has been read 10 times!