Here Are the Worst Military Photos of 2020
The Pentagon loves to tell on itself. The U.S. Defense Department generates millions of documents every year, and many of them are available to the public. Hidden in the recess of government reports are myriad secrets for those with the patience to dig. Then there's the pictures. Every year the government takes thousands of photographs and uploads them to Facebook, Flicker, and the Defense Visual Information Distribution Service (DVIDS)—a catalogue of images and videos detailing the last twenty years of America's wars.
Your tax dollars paid for these images. Here are the worst ones I could find.
Star Wars day, May 4, is a big deal to the military. And the internet is full of pictures of official Star Wars day celebrations happening on military bases across the country. The photo above comes from the Berry Field Air National Guard Base in Nashville, Tennessee.
This next wonderful Star Wars image was posted to the official Twitter account of the U.S. Naval Forces in Europe. The description included the incredible line, "#USSGeorgeHWBush forced the Empire to retreat without firing one single laser blast. #maytheforcebewithyou."
Speaking of space…
The U.S. Space Force swore in its first recruits this year and it streamed the ceremony live on Facebook. Months later, Space Force reprimanded and demoted one of its recruits for skipping physical training to wait in line for a PlayStation 5. In a text exchange, a superior officer reminded the Space Forcer of the importance of PT. "Yolo, PS5 > letters of discipline," the recruit responded, according to Space Force.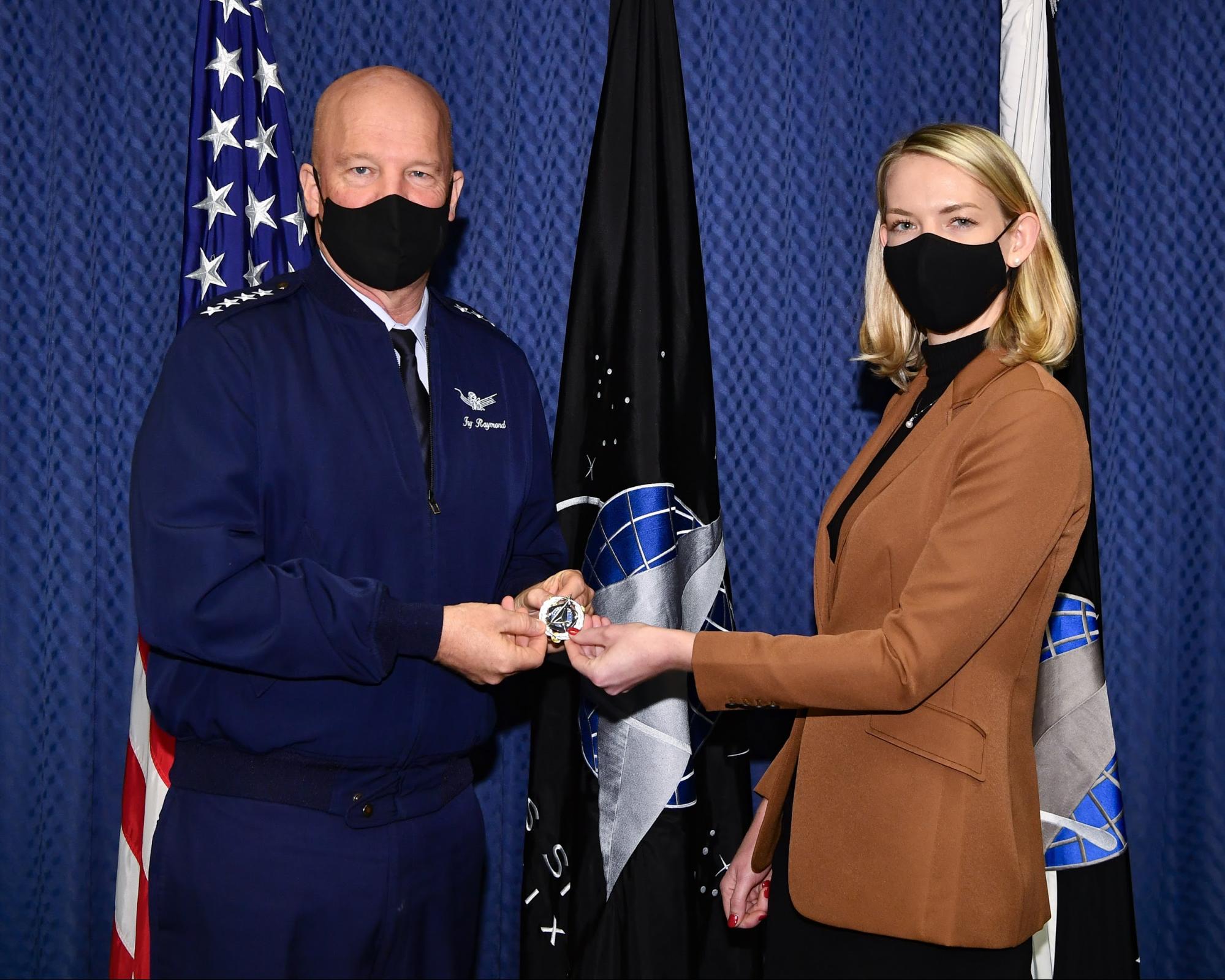 Space Force generated so many surreal and mesmerizing images this year that it's hard to pick just one. So I wont. The second best Space Force image of the year 2020 was taken at its ceremony to unveil the USSF Space Staff Badge. Military media has covered the badges, uniforms, and flags of the Space Force with bated breath. It's easy to see why, Space Force is unapologetically ripping off Star Trek and it's very proud of it.
COVID was a big theme of military images this year. The U.S. Military was both an incredible support during the pandemic and also a huge vector for disease. It also prompted some of the most cursed Pentagon images of 2020. 
Here, a Navy flight instructor demonstrates a virtual reality flight trainer for a Congressman. Masks are up, but distance is not social.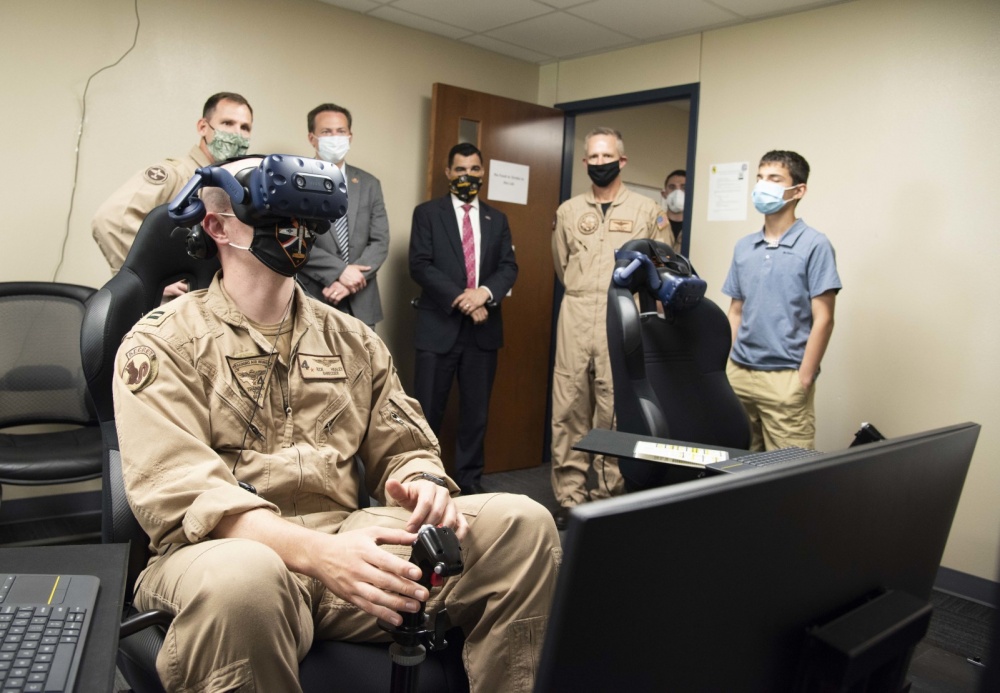 Even a global pandemic can't stop Marines from being Marines. In November, Brig. Gen. George Sack demanded the attention of participants on a Zoom call before cutting a cake in honor of the Marine Corps 245th birthday.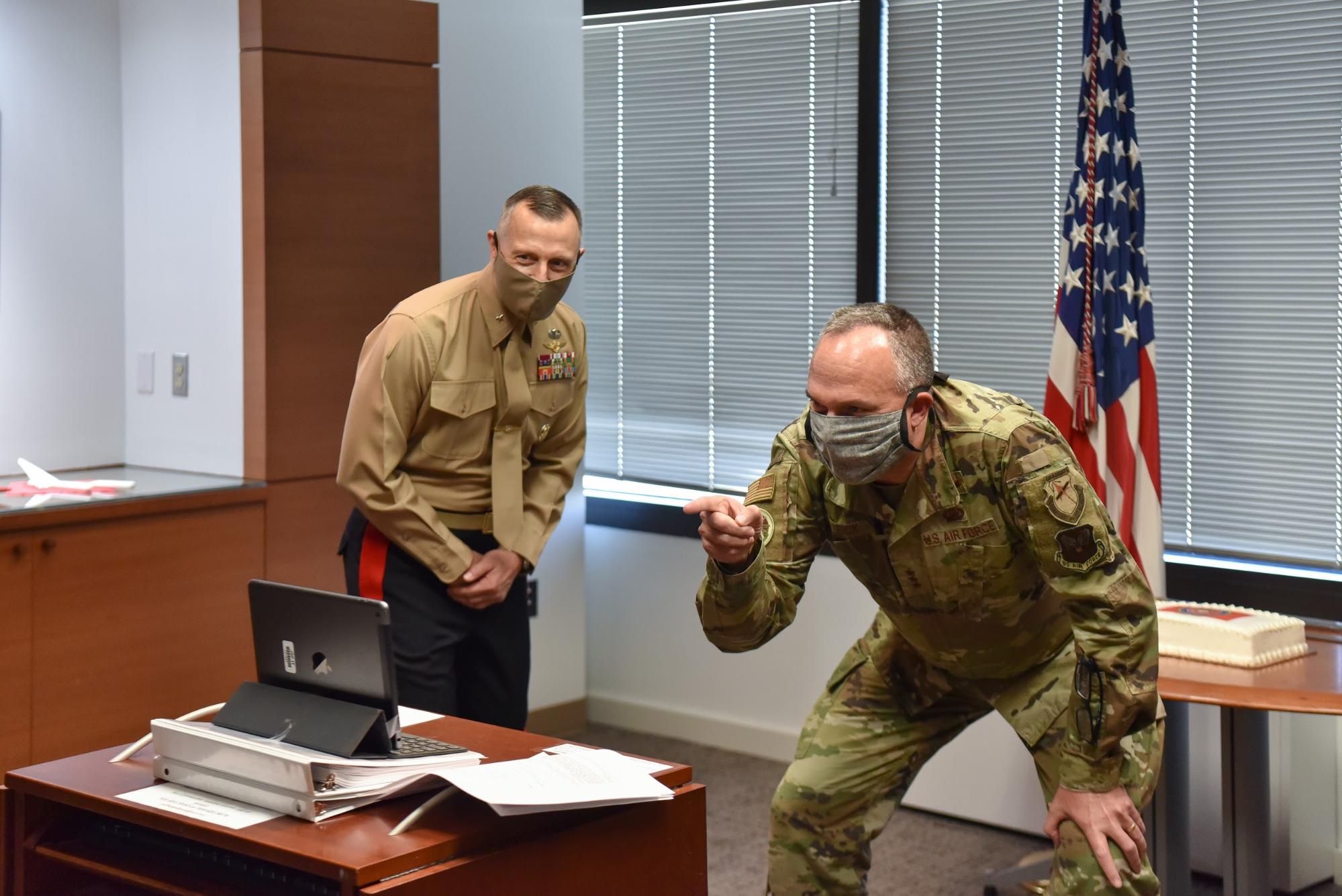 There is no problem that the U.S. military doesn't think it can outright destroy. This lovely bit of propaganda comes courtesy of the Navy Times Facebook page and was created by an active duty Sailor.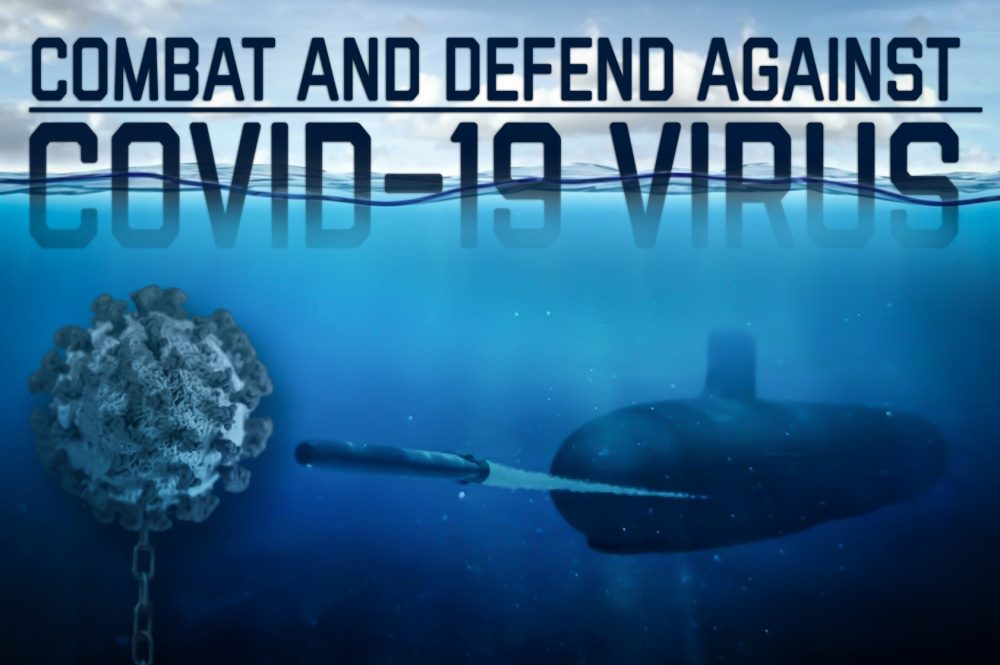 COVID also gave us the most cursed and horrifying military image of 2020. Are you ready for it? Reader, I know you are not.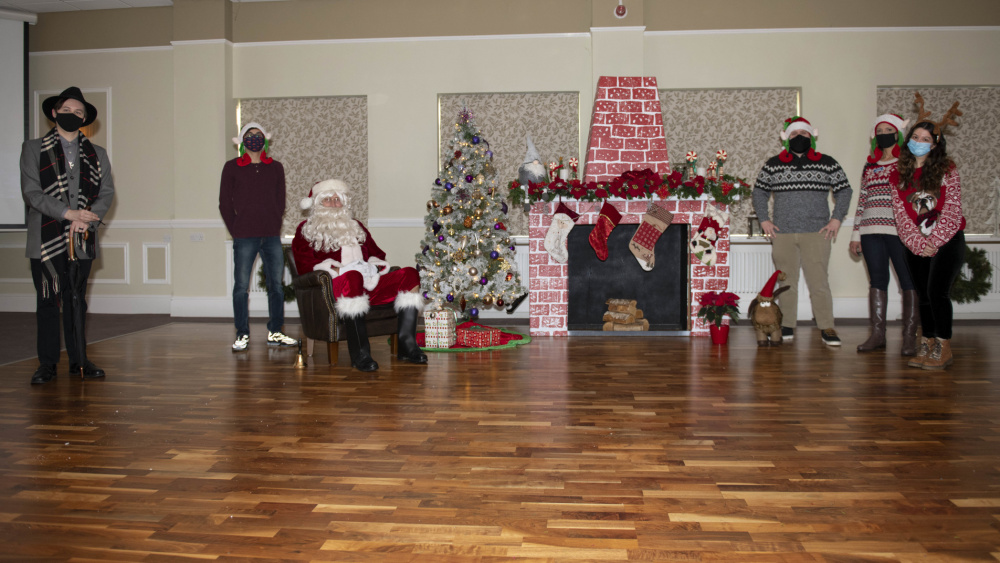 Titled "Breakfast with Santa" this horrifying image was taken by the U.S. Air Force support staff in Britain. There's a lot to dislike: the overexposed lighting, the massive amount of wooden floor, and the presence of a startlingly fake Santa dominating a Christmas party with no children. But pay special attention to the person on the left of the image. They clutch a pipe and an umbrella, doff a fedora, and wear a Maltese Cross underneath their elaborate clothing.
Who is this person? Why are they there? It's just another mystery posed by 2020's most cursed military image. Yes, there's others that are more horrifying like Acting DHS Director Chad Wolf's ATV tour of the border or the grotesque glamour shots of ICE, but few pictures raise as many questions as "Breakfast with Santa."
2020 was a rough year. The presidential election is over and the long fight for a better world seems a little bit more possible. COVID is killing thousands of Americans daily, but a vaccine is rolling out. The U.S. Military was still able to humiliate itself for the delight of those willing to dig through the archives. Let's hope 2021 is better.
This post has been read 29 times!