Gov't watchdog slams federal COVID response, puts HHS on "high risk" list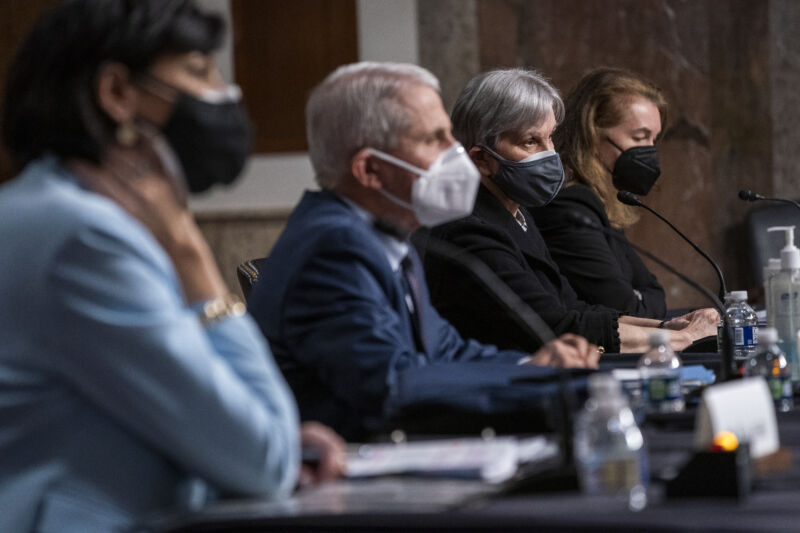 The US Health and Human Service Department has botched multiple aspects of its COVID-19 pandemic response, and those failures can be linked back to long-standing leadership and preparedness deficiencies the department has failed to address for more than a decade, according to a new report by the Government Accountability Office.
"These deficiencies have hindered the nation's response to the current COVID-19 pandemic and a variety of past threats, including other infectious diseases—such as the H1N1 influenza pandemic, Zika, and Ebola—and extreme weather events, such as hurricanes," the GAO concluded.
The new report, released Thursday, is the GAO's ninth assessment of the federal response to the COVID-19 pandemic, and it lays out a series of deficiencies it found at the HHS. But the GAO also emphasizes that it has been here before with the HHS, which encompasses the Centers for Disease Control and Prevention, the Food and Drug Administration, the National Institutes of Health, and the Office of the Assistant Secretary for Preparedness and Response (ASPR), among other components. Since 2007, GAO has given the HHS 115 recommendations for how it can improve its leadership and coordination of public health emergency responses—and the HHS has yet to address 72 of them.
This post has been read 30 times!