Google's Fuchsia OS is taking over smart displays, now on its second device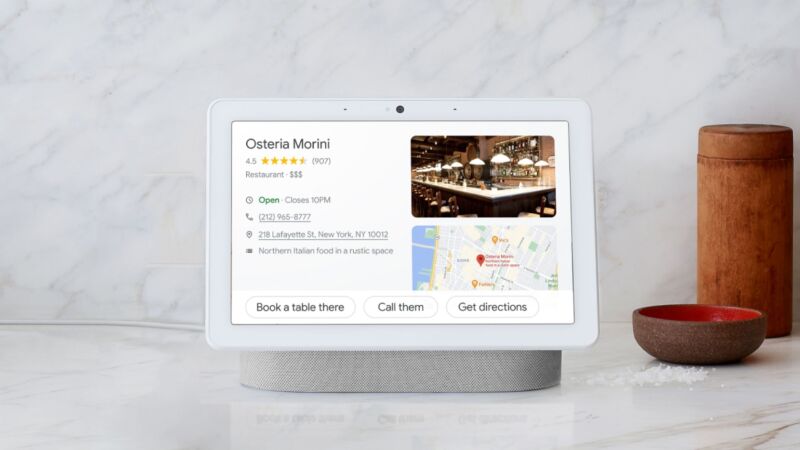 The kingdom of Google's third major operating system, Fuchsia, is growing a little wider today. 9to5Google reports Google completed the rollout of Fuchsia to the Google Nest Hub Max. Along with the original Nest Hub/Google Home Hub, that puts two of Google's three smart displays on the new OS, with the one holdout being the 2nd Gen Nest Hub. The Nest Hub Max is the first device running Fuchsia that Google is currently selling—the Home Hub only got Fuchsia after it had been discontinued.
The Google smart display user interface is written in Flutter, a Google programming language designed for portability, which runs on Android, iOS, Fuchsia, and the weird cast platform Nest Hubs typically use. So it's not right to describe the user interface as "similar" after the OS swap—it's the exact same code because Flutter runs on nearly everything. You are getting a slightly newer code version, though, and it comes with a Bluetooth menu. If you dive into the settings and hit "about device," you'll see a "Fuchsia Version" field that will say something like "6.20211109.1.3166243."
It's a bit weird to do an entire OS switch to the futuristic, secretive Fuchsia project and then have basically nothing to show (or say) for it in terms of obvious improvements in performance or security. You can dive into the minutia of the Fuchsia source code, but it continues to be a mystery in terms of what practical benefits it offers consumers. Google never talks about Fuchsia, so not much is known about what, exactly, Google is accomplishing here.
This post has been read 19 times!