Google customers win class-action status in lawsuit over app store prices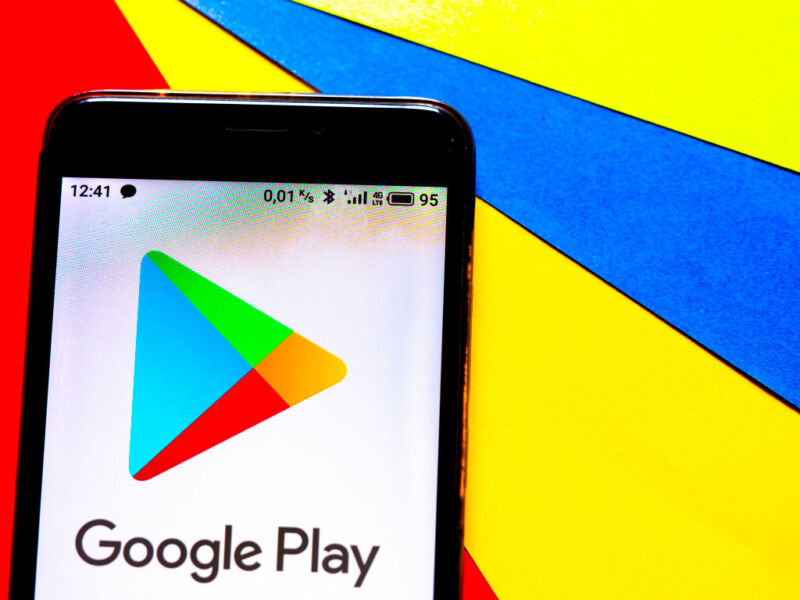 Next summer, courts will decide whether Google is guilty of "misleading" millions of Google Play users by warning them against using any other app stores or services to download apps.
A judge this week granted class-action status to antitrust litigation that now covers 21 million Google Play customers in 12 states—Alabama, Georgia, Hawaii, Illinois, Kansas, Maine, Michigan, Ohio, Pennsylvania, South Carolina, Wisconsin, and Wyoming—and five US territories, including American Samoa, Guam, Northern Mariana Islands, Puerto Rico, and the US Virgin Islands. The lawsuit claims that Google's misleading warnings led millions of customers nationwide to pay "artificially inflated" prices for apps they could have downloaded cheaper elsewhere.
Last year, dozens of state attorneys general sued Google on these same antitrust grounds. Those state enforcers alleged that Google made it impossible for other app stores to compete, and the company had a monopoly on Android apps. The legal teams for the customers suing are now joining forces with the states suing; if the customers win, Google owner Alphabet Inc. could be on the hook for an estimated $4.7 billion in damages from the class-action suit alone.
This post has been read 20 times!